At this year's Annual Business Meeting, conducted during the Charter Oak Conference at the Mystic Marriott, ConnAPA President Johanna D'Addario bestowed the honor of PA of the Year upon Michael Russo. Mr. Russo currently serves as the Director of Advanced Surgical Practice for Hartford Hospital.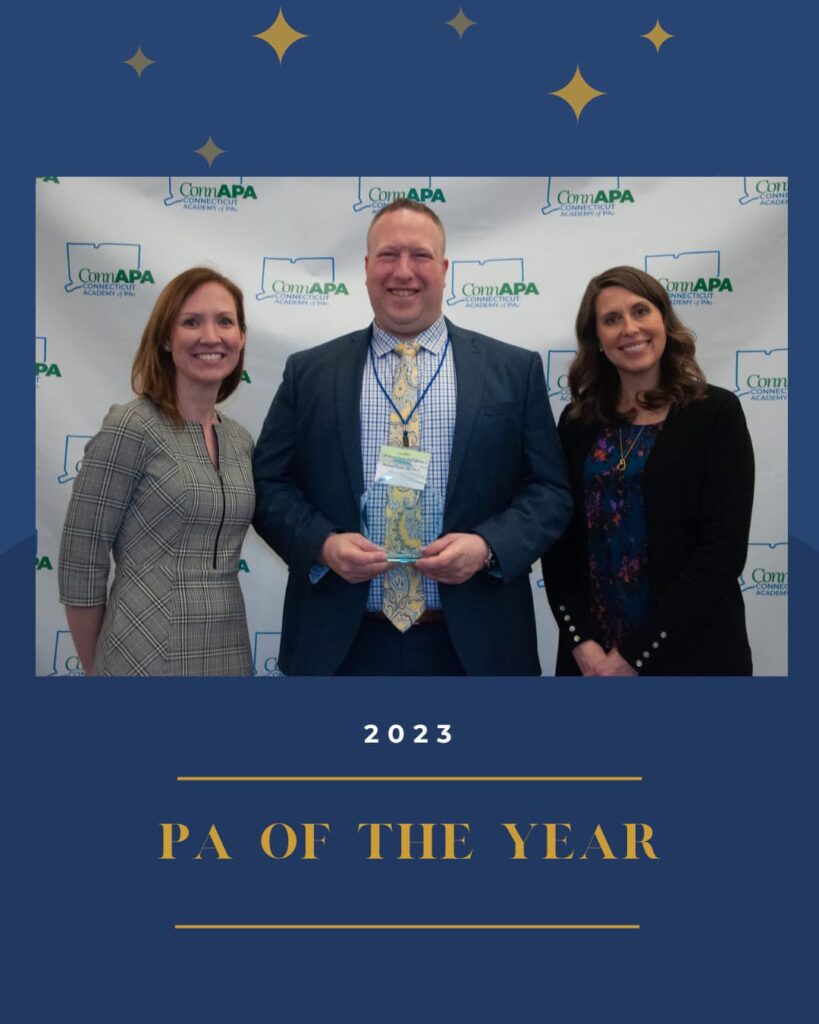 Mr. Russo has been noted to be dedicated to teaching newer graduates and improving everyone's level of expertise. He has created dashboards to allow PAs to monitor and log their procedures, which in turn allows PAs to focus on and learn new skills, in addition to receiving feedback. Most recently, Mr. Russo created a 3-day onboarding program for PAs and APRNs in Hartford, which was subsequently adopted by the system and is advertised in hiring new employees.
His nominator, past PA of the Year, Brooke Sullivan, went on to say that "Mike has always advocated for the advanced practitioner teams he has worked for and led, even when sometimes the agenda he was presenting may not necessarily be seen in the most favorable light by everyone. He is extremely fair, kind, and always willing to lend a helping hand, even when he is busy. Mike is a colleague and a friend who you can always count on professionally and personally."
Outside of work, Mr. Russo volunteers at Mt. Southington as a Ski Patroller, and is married to his wife Katie, with whom he has two children. He enjoys golfing, skiing and spending time with his family.
Congratulations!