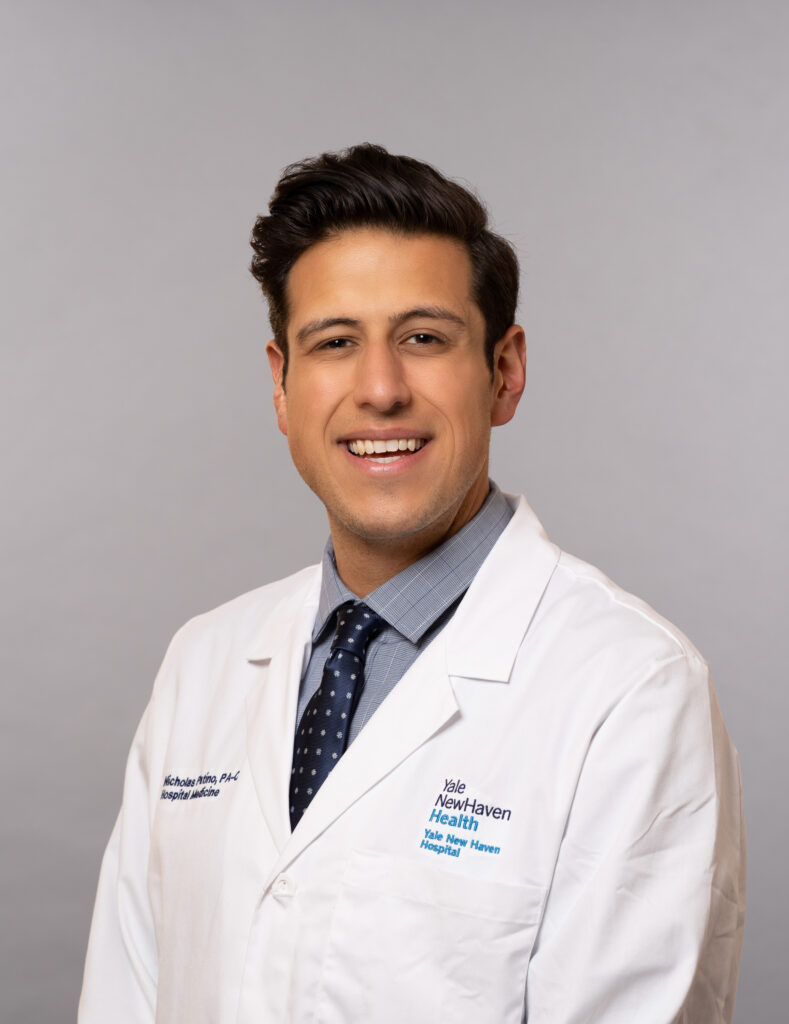 Biography
Nicholas Patino, PA-C, originally from Long Island, New York, attended Sacred Heart University for an undergraduate degree in psychology with minors in biology and theater arts. Prior to PA school he worked as a mental health worker at St. Vincent's Medical center, Medical Assistant and even worked in student life for Sacred Heart University. He was fortunate enough to be able to return to Sacred Heart University for PA school where he served as president of his class and also worked closely with ConnAPA. Nicholas graduated in 2020 and currently works as a Hospitalist PA with Yale New Haven Hospital where he is a member of the procedure team. For ConnAPA, he is currently a Director At Large, chair of the Student Engagement Committee and the Communications and Outreach committee. He also attended the AAPA Leadership and Advocacy Summit in 2022 where he and his fellow PAs met with law makers to advocate for our profession.
Platform Statement
I am committed to advocating for PAs in Connecticut and ensuring we have a seat at the table in the future of healthcare in this state. One of my biggest interests for ConnAPA is making sure the general public is familiar with PAs and has a good understanding of what we do. I have been able to achieve some of this during my time with ConnAPA through social media posts and public outreach as the communications chair, and I would continue to further do this an officer with ConnAPA. As treasurer, I would be sure to put careful attention and time into the budget, as a balanced budget is an extremely important part of any organization. I would work with other members of ConnAPA and our executive team to ensure that ConnAPA remains financially strong, and in a position to support the PAs of Connecticut. I would also like to continue my work with the Student Engagement Committee, working with PA schools students from all schools in CT.
ConnAPA is an extremely important establishment in Connecticut, and with the impending name change at the state and national level as well as the other challenges PAs are facing today, strong leadership has never been more important. I believe I can bring strong leadership to the table, and continue to move PAs forward in CT.