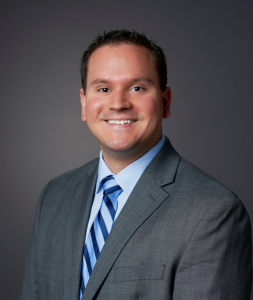 Dear Colleagues,
As I reflect back on this past year, I have never felt more humbled to be a part of this esteemed group of medical professionals. I am honored to have the opportunity to serve as ConnAPA President for a second term and I look forward to working with our great team as we navigate this challenging year ahead.
The COVID-19 pandemic brought unprecedented changes across the world and to the PA profession. From the front lines of our emergency departments, ICUs, primary care offices, testing sites, and even to those PAs who came out of retirement to help – we were all affected as we answered the call. Many of us battled long hours, an influx of patients, new clinical roles, and PPE shortages, all while trying to protect our patients, families, and loved ones. Some of us, myself included, even had to temporarily live separately from our families in fear of spreading this aggressive virus that did not discriminate even among young, healthy people. Simple things like grocery store runs, celebrations with family and friends, graduations, and even going into work without concerns for our own personal safety changed in a matter of a few days.
But among the uncertainties, we still have much to appreciate. A quick flip through social media or the news showed your resilience and commitment to serve our communities during this time of crisis. You did so without hesitation or fear, knowing others needed our help.
We were forced to quickly adapt to our changing landscape, and our Board worked to decrease barriers to care and increase the ability for PAs to fill in the gaps and help hospitals during the peak of the crisis. Our legislative team was able to get PAs added to several key Executive Orders from Governor Lamont, including suspending supervision restrictions and allowing PA students to assist in hospitals.
As we pivot to a new chapter of this pandemic and our "new normal", we continue to work on your behalf to ensure the PA profession remains an integral part of the healthcare system, and realign our legislative goals and efforts in the near term.
While the road ahead may not be certain, I look forward to navigating it alongside all of you, our dedicated PAs of Connecticut.
Sincerely,
Mark Turczak, MHS, PA-C
President