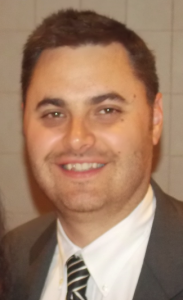 Hello all!  I hope everyone is enjoying the emergence of the warm weather as much as I am.  The winter in New England gets harder and harder to stomach every year.   The winter and beginnings of spring have continued to be a busy time for our volunteers in ConnAPA.  Our Annual Charter Oak Conference recently concluded, and we were able to offer over 30 CME credits over the course of the week.  The conference was held at the Mystic Hilton for the first time, with a great deal of positive feedback from registrants.  The Conference Planning committee is already hard at work on next years conference, so any feed back from registrants is always appreciated and considered.
This year has continued to be busy but potentially rewarding year for the Legislative and Government Affairs committee.  We have continued to work hard to modernize the language in statue for PAs.   In addition to multiple scope of practice review meetings, the committee has been to the capital multiple times to testify before the Public Health Committee regarding multiple bills that would affect PA practice.  As we continue to work to gain support for our pending legislation, the committee may reach out to you asking you to contact your individual representatives.  The importance of making your legislator aware of the potential positive impact on patient care will be integral to our advancing our profession.
Over the last year we have continued to see gradual improvements in our membership numbers.   Without a strong membership base, we as an organization have no ability to continue to advance our profession.  Despite the growth over the last few years, we continue to have less then 20% of practicing PAs who support their local constituency organization.   We will continue to reach out to PA leadership in hospital systems to help with group memberships, and continue work to improve retention of members.  I hope that if you are not a member you will consider joining; without support of all PAs our collective voice will not be heard.
If you have any questions, or I can help you in anyway please feel free to reach out at [email protected].
Thank you,
Michael Devanney, MHS, PA-C
ConnAPA President 2018-2019