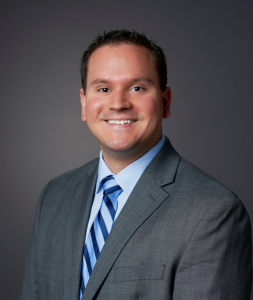 Dear Colleagues,
 I am honored to have the opportunity to serve as your next president of ConnAPA. It is a true privilege to work on behalf of you and all PAs of Connecticut. I am deeply grateful to my predecessor Mick Devanney, for his leadership and outstanding contributions to ConnAPA over the past year and the fantastic board who served along side him. I am also excited to welcome several new board members for this upcoming year; we have such an enthusiastic group of PAs working day in and day out on your behalf.
 We have much to celebrate over this past year. ConnAPA made significant achievements in several matters. Our legislative committee worked tirelessly and we were able to achieve a significant victory at the state level with the passing of House Bill No. 6942. This bill helps to modernize PA language in defining a collaborative relationship between PAs and our Physician colleagues. This new language more accurately describes the integral role PAs play as key members of the healthcare team. On June 5th the state senate passed H.B. 6942 and it was sent to Governor Lamont's desk for his signature.
 Thank you to all our members who wrote their state representatives and provided testimonials during hearings at the Capital. Your first hand experience working on the front lines of medicine helped legislators further comprehend the amazing work we as PAs do each and every day.
 As we look to the next year, I am excited for the future endeavors of ConnAPA and the PAs of this great state. We will build upon our success of this past year and work to include PAs in several more key areas of legislation. It is crucial we are able to work to the full extent of our scope of practice, supported by our robust level of training, clinical experience, and education.
 In support of our legislative efforts, we are continuing to look for feedback and testimonials from our members. You are our eyes and ears for ConnAPA, and we are here to support you in every way we can.
 Looking to the future of ConnAPA, I would also like to welcome our graduating PA students who have recently finished or are about to complete their PA training over these next few summer months. You are the future of ConnAPA and this great profession. We are excited to welcome you as our colleagues and congratulate you on entering such a distinguished field.
 We are excited to announce another great year of programing and events that are planned in support for our PA members and students. Planning is well underway for the 2020 Charter Oak Conference as well. We will be returning to the beautiful Mystic Hilton Hotel March 22nd through the 25th. We are currently looking for speakers, so if you are interested in sharing your knowledge with your fellow PAs please feel free to reach out to us.
 ConnAPA will also be sending representatives to national leadership summits this year. These meetings are a great opportunity to network and learn from our fellow PAs in other states. These meetings provide the ideal opportunity to share ideas, learn key strategies and comprehend challenges PAs are facing across the United States.
 We also will be representing you at the 2020 AAPA house of delegates in Nashville, Tennessee. This is another key opportunity to represent the PAs of Connecticut at the national level. These meetings ultimately determine key policies that guide the PA profession.
 I am optimistic for the future of ConnAPA, and I would like to thank you for providing the opportunity to serve you, my fellow PAs of Connecticut. I know with your support, we will achieve great success.
Sincerely,
Mark Turczak, MHS, PA-C
ConnAPA President 2019-2020