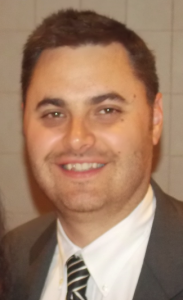 Hello all!  As Autumn turns to winter and we prepare for the Holiday season, I wanted to take the opportunity to update our membership.  This has been a busy time for ConnAPA, and we have many exciting things going on for the PAs in Connecticut.  The Education and Conference Planning Committee celebrated PA week with the second annual Fall event "Limiting Your Legal Risk in Clinical Practice." We were happy to be able to host so many practicing PAs, as well as students from each PA program.  The committee has been hard at work in planning the annual Charter Oak Conference, which will be held at the Mystic Hilton on March 24-27.  We are excited to partner with Connecticut Orthopedic Institute at Midstate Medical Center  to host a fundraising event at the Mystic Aquarium on March 25 to benefit the Connecticut PA Foundation (CTPAF).   Space will be limited for this event.  We hope that you will join us for what promises to be an enjoyable evening.
The last few months have been particularly busy for our Legislative and Government Affairs Committee.  This was the third year that we have submitted a request for a review of our scope of practice with the Department of Public Health to modernize the language that governs our ability to practice as PAs in Connecticut.  We are excited to announce that this year the DPH has chosen our request for review.  We look forward to continuing the process to drive the profession forward.  As this process continues, we may reach out to members to communicate with their individual legislators, and we hope that you will all be ready to assist.  In an effort to provide our members with the most up to date legislative happenings, we will have up to the minute updates available on the ConnAPA website in the newly created "Legislative Corner."  This will be updated by our Legislative Chair, Jason Prevelige.
Our Membership Committee has continued their hard work to increase our membership base.  As we work to improve our scope of practice in CT, a strong membership base is vital to make legislators aware of the importance of modernizing our practice.  In the coming months, our Membership Committee hopes to focus on not only bringing in new members, but also working to improve our retention of PAs by illustrating everything your membership provides to you.  As always, I thank our members for your continued support.  If you are not a member, I ask that you consider joining.
Lastly, we will begin to take nominations for our annual PA of the Year Award.  If there is a PA who you would like to nominate, we will be sending information soon.  We look forward to receiving your nominations.
If you have any questions, or I can help you in anyway please feel free to reach out at [email protected].
Thank you,
Michael Devanney, MHS, PA-C
ConnAPA President 2018-2019