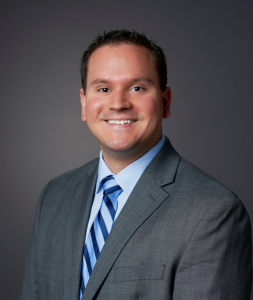 Dear Colleagues,
As we start a New Year, I am optimistic for 2021. I hope for it to be a year of healing and recovery after the rocky road that was 2020. As we reflect on the great losses of last year, we must also remain hopeful for better days ahead. With the promising scientific updates and vaccine distribution, Connecticut will soon turn a corner in our battle against Covid-19.
As we pivot to a new normal, ConnAPA stands ready to continue our support for Connecticut PAs. You have played a vital role in the well-being of our patients and residents of the state, especially over the past year, and we will continue to fight on your behalf. As we move to a new phase of the pandemic, PAs will continue to serve, especially with vaccine distribution and advocacy with our patients and families, supporting and sharing accurate science-based information.
ConnAPA continues to work to improve PA legislation to allow PAs to work at their highest level of training, performing the safe, extraordinary, and cost-effective care that has become synonymous with PA practice. The legislative season will be more challenging than previous years, as less bills are raised than normal given the large backlog, but our legislative team and lobbyist stand ready. We plan to introduce several bills this session, with more information to follow. We also are closely following the changing platform of the PA profession at the National level and will work to ensure our state statutes reflect National leadership for our profession.
We are excited to once again provide further educational opportunities for PAs with our virtual 2021 Charter Oak Conference April 8th to 10th. Although we're eager to reconnect in person, we recognize it may still not be safe for us to do so this Spring. This decision was made in consideration of the safety of all attendees, exhibitors, families, and the patients we treat everyday.
We also have been working to develop additional programming for students. As the popularity of our profession continues to grow, it is important to share information and guidance. Therefore we are excited to host our first ever Pre-PA Student Symposium virtually on April 10th.
ConnAPA continues to work to improve our membership experience, and we've been collaborating with the AAPA in strengthening many core pillars of our organization, especially with communication and outreach. We have worked to elevate our social media presence, to provide our members with the latest information. Please be sure to follow our Facebook and Instagram pages for the latest information and other special updates.
I look forward to great things to come this year for the PAs of Connecticut, and together, we will help our communities emerge from this pandemic, stronger and better than ever.
Sincerely,
Mark Turczak, MHS, PA-C, President