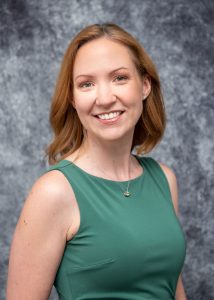 Dear Colleagues,

Despite the persistent limitations that the COVID-19 pandemic continues to place on in-person events, ConnAPA has had a busy fall!

We have received a lot of press over the past few months:
I wrote a Letter to the Editor published in multiple state newspapers in August and September about the healthcare provider shortage during the COVID-19 pandemic.

https://www.pressreader.com/usa/hartford-courant/20210803/281694027825809
https://ctexaminer.com/2021/08/07/candelora-somers-petit-helped-move-state-in-right-direction-on-healthcare/
https://www.nhregister.com/opinion/article/Letter-Health-care-improvements-16458327.php

On September 19, Cayla Daniele's, ConnAPA Treasurer, opinion piece "On Pregnancy and the COVID Vaccine" was published in the Connecticut Post
https://www.ctpost.com/opinion/article/Opinion-On-pregnancy-and-the-COVID-vaccine-16467708.php
An opinion piece titled "PAs vital to health care system" written by Sacred Heart PA Student Nora Frempong was published in the CT Post on October 7
https://www.ctpost.com/opinion/article/Opinion-PAs-vital-to-health-care-system-16513712.php

To celebrate PA Week, ConnAPA officially launched the new logo that was recently created. All current fellow members received a ConnAPA decal and a letter of thanks from the Board of Directors and Executive Staff.  In addition, ConnAPA hosted a PA Week pizza event in New Haven that drew about 15 guests, and with the support of the Student Liaison Committee, each PA Program was able to host a PA Week breakfast for students.
The latest news from the AAPA is that a branding project is well underway and expected to launch in the spring of 2022. It is yet unclear whether the new brand will include the "Physician Associate" title, but the focus of the branding campaign will be on the quality of care that PAs provide for all patients.  Other news is that the Leadership and Advocacy summit, usually held in March, has been postponed to September 29-October 1, 2022 in Washington, DC.
Our committees have been hard at work with Charter Oak Conference planning, student activities, legislative planning, and social media contests! As always, if you are interested in getting involved on a ConnAPA committee, we welcome you to the team. Please reach out at ConnAPA@ssmgt.com for more information. 
Wishing you a happy, healthy holiday season!
Johanna L. D'Addario, MHS, PA-C
President, Connecticut Academy of PAs