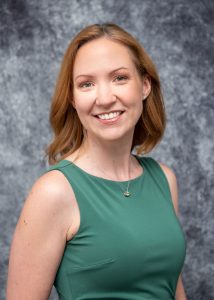 Dear Colleagues,
It is with great excitement and a little apprehension that I write my first letter to you, ConnAPA members, as your Board of Directors President. As I saw Mark Turczak's 2-year term as Presidency come to a close and reflected on his accomplishments and leadership, I worried that I would not be able to achieve nearly as much as he did and that ConnAPA would lose steam. I wasn't sure what needed to be accomplished in the wake of the COVID-19 pandemic and as we became accustomed to our new normal – masks, vaccines, telemedicine, and emotional recovery.
During Mark's Presidency, with the tremendous help of the Conference and Education Committee led by Sarah Adams, the ConnAPA Conference went virtual – and was a huge success! With the hard work of the Legislative Committee, including Dan Mussen and Jason Prevelige at the helm, S.B. 1028 passed the Connecticut House and Senate, essentially adding PAs to nearly many state laws that previously included physicians and nurse practitioners. This "harmonization act" was a huge accomplishment for ConnAPA. Last but not least, thanks to the work of Cayla Daniele, Kirsten Longley and Nick Patino, we are excited to share with you some updates to ConnAPA's website and social media platforms in the near future.
I thought more about what needs to happen during the next few years. There is certainly more work that can be done to achieve Optimal Team Practice (OTP), I can continue to focus on helping PAs recover from the COVID-19 pandemic, but what else? I decided that I wanted to declare my term as a time of building bridges. I hope to spend time meeting with Connecticut's health care leaders, legislators, and others over the next few years: dispelling myths about PA practice and education, learning about the wants and needs of our constituents, and providing information to pre-PA and PA students about ConnAPA.
Then…after years of debate, research, deliberation, and more debate…the House of Delegates passed a resolution affirming "Physician Associate" as the official title of the PA profession by a vote of 198 to 68 at the 2021 AAPA Annual Meeting on May 24th. Well, now we have some work to do! The ConnAPA Board of Directors has already heard from constituents with their input and thoughts on the profession's title change, and I look forward to talking with all of you about how we can move forward in Connecticut.
What exactly does this mean for PAs? First, it's important to know that we cannot start calling ourselves Physician Associates yet. The AAPA must provide the next steps relating to implementation of the title change, and ConnAPA must decide whether (and when) it wishes to formally adopt the title Physician Associate. It's anticipated that the title change will be at least a five-year process and will cost a substantial amount of money. The title change will impact PAs, PA education programs, employers, branding, and legislative efforts. It will not be easy nor straightforward. It will certainly keep us busy! More information on the Title Change can be found at https://www.aapa.org/title-change-investigation/faqs/.
This news makes me even more motivated to spend the next year meeting with anyone who is willing to chat (I come from the Midwest, and that having inspiring conversation is one of my favorite things to do). I am continuously grateful that the Quinnipiac PA Program brought me to Connecticut nearly two decades ago, and that Connecticut is a wonderful state to practice medicine. Having been a PA for 12 years, I am more excited than ever to see where our profession will take us.
I'm thrilled to introduce you to the amazing Board that will be working with me: Sarah, Cayla, and Becky are strong leaders, amazing team members, and wonderful humans. Our Directors at Large and committee chairs will be hard at work as always, making ConnAPA a successful volunteer-led organization serving our members and students. As always, I know our management staff and legislative team will keep us on our toes.
Finally, I cannot stress enough the importance of renewing your membership annually and encouraging your colleagues and friends to join ConnAPA. Our organization's work can only be accomplished with the support of its members. To accomplish our goals, maintain the ability to work with our lobbying team at the Capitol, and provide our members with education, communication and resources of thrive, we need you! That being said, we could always use more help in our committee work and legislative efforts. If you are interested in becoming involved or learning more about what you can do beyond maintaining your membership, please don't hesitate to reach out at ConnAPA@ssmgt.com.
I look forward to serving you!
Johanna L. D'Addario, MHS, PA-C
President, Connecticut Academy of PAs