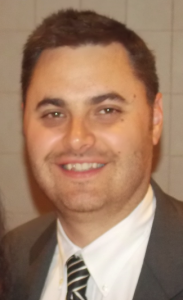 Hello, I'd like to take this opportunity to introduce myself as the new ConnAPA President.   My name is Mick Devanney, and I have been a PA practicing mainly in Emergency and Urgent Care medicine after graduating from Quinnipiac University in 2009.  I have served on the board at ConnAPA for the last four years, as a Regional Director, co-chair of membership committee, and most recently as Vice President.
I believe that we are posed to have a great year, and I look forward to serving as President.   Our Board is an exciting blend of new and experienced members whose service will help lead CT PAs for the coming years.
As the former Membership Committee Chair, I realize that our membership numbers continue to be disappointing; the lack of a strong membership base makes the work of the Board and the Legislative Committee much more difficult.  Our Legislative Committee, and our lobbyist, the Kowalski Group, will continue their hard work at the Capital to protect our ability to practice.  In addition to working to ensure we can practice to the full extent of our licensure, our legislative committee must continually protect CT PAs against threats to our practice.  I hope to continue to work with our membership committee to improve our membership.  If you are not currently a member, I implore you to consider joining.
We are always happy to welcome anyone willing to become more active in their state constituency organization.  If you have any questions, or I can help you in anyway please feel free to reach out at [email protected].
Thank you,
Michael Devanney, MHS, PA-C
ConnAPA President 2018-2019