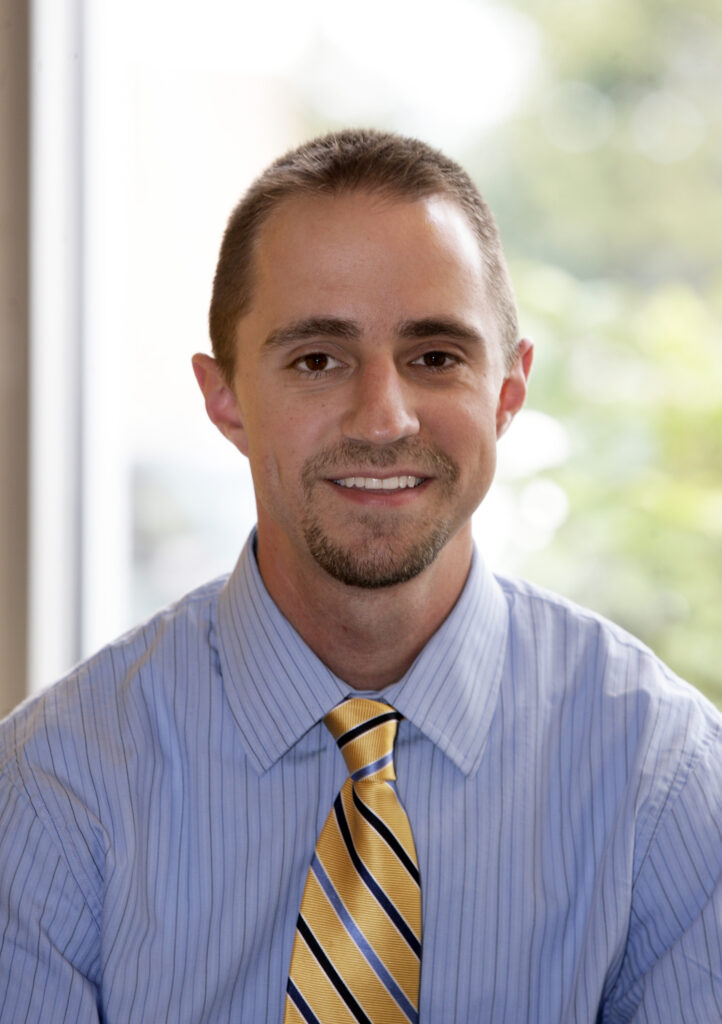 Justin Champagne, MHS, PA-C, DFAAPA has been a physician assistant since 2005 and has taken an active role in leadership since his student days at Quinnipiac University. He started serving as the QU PA Program Class Treasurer from 2003-2005 and culminated as the moderator for his class's graduation in 2005. Along the way, he participated in volunteer opportunities including Midnight Run, the National Kidney Foundation's KEEP Program, co-chairing the annual 5K Run For Your Life race, health and wellness fairs, and many others. Upon graduation from the QU PA Program, Mr. Champagne was presented with the Professional Excellence Award, in recognition of his commitment and dedication to the PA profession, the PA Program, and the Class of 2005.
Almost immediately after graduating, having felt a strong need to serve the profession, Mr. Champagne joined the Board of Directors for the Connecticut Academy of Physician Assistants (ConnAPA). Initially, he volunteered as the Public Relations Chairperson, a role he held for 10 years; but he quickly branched out serving on every single committee from 2005-2015, including Membership, Government Affairs, Conference Planning/Education, Finance, Policies and Procedures, and Nominations committees. Early in his ConnAPA career, he was fortunate to attend AAPA's Constituent Organization Resource Exchange, which provided him with tools to help strengthen ConnAPA as well as prepare him for a larger leadership role. Ultimately, Mr. Champagne served as ConnAPA Vice President, President, and then Immediate Past President from 2009-2012. During this three-year time period, he was instrumental in guiding Connecticut through legislation granting permission for PAs to use fluoroscopy for guidance of diagnostic and therapeutic procedures. Mr. Champagne also wrote and presented testimony at the Capitol, which was vital in successfully removing from statute the need for personal meetings with supervising physicians as well as the requirement that a supervising physician must co-sign all prescriptions and orders for Schedule II and III drugs within 24 hrs, both major legislative efforts toward advancing the modern practice of PAs in the State of Connecticut. Mr. Champagne was honored to serve as Connecticut's Chief Delegate in the AAPA House of Delegates in 2011. Also, to help guide ConnAPA's future, Mr. Champagne organized a strategic planning session while he was president in 2010 and participated in another one in 2020.
For his efforts in ConnAPA, he was awarded the Leadership Award in 2007, a Certificate of Achievement in 2010 for his contribution to the success of the 23rd annual Charter Oak Conference, and a Service Recognition/Certificate of Appreciation for his exceptional legislative efforts in 2012.  His alma mater also presented him with the Distinguished Alumni Award in 2010 in recognition of his outstanding contributions to the PA profession and dedication to the enrichment of PA students. 
Mr. Champagne earned a Bachelor of Science in Health Sciences from Quinnipiac University in 2003, graduating Summa Cum Laude.  He earned a Master of Health Science (degree with distinction) and PA Certificate from Quinnipiac University in 2005. 
Clinically, Mr. Champagne started working in emergency medicine at MidState Medical Center but has been practicing interventional radiology with Diagnostic Radiology Associates since 2007. He has precepted Quinnipiac undergraduate PA students as well as Quinnipiac, Yale, and University of Bridgeport graduate school PA students from 2006-2020 across both emergency medicine and interventional radiology, earning academic appointment as Clinical Adjunct Assistant Professor with Quinnipiac University in 2014.
Wanting to also remain involved while at work, he took on multiple leadership roles participating in the Computerized Physician Order Entry (CPOE) Committee at both MidState Medical Center and Waterbury Hospital and most recently as a founding member of the Physician Engagement Team at Waterbury Hospital in 2013, a role in which he served until 2020.
Additionally, Mr. Champagne has given three conference presentations "Endovascular Abdominal Aortic Aneurysm Repair", "How to Survive Clinical Rotations: A Preceptor's View", and "A Diagnostic Approach to Thyroid Nodules."
Mr. Champagne currently resides in Harwinton, CT, with his wife (former PA school classmate and fellow PA) and their three children.