Dates of ConnAPA Presidency: July 1, 2017-June 30, 2018
Notable ConnAPA Accomplishments during your presidency: In a huge legislative win by ConnAPA, we were able to have the 6:1 physician to PA ratio repealed, allowing for flexibility at the practice level for PA supervision/collaboration. This went into effect July 1, 2018. This solidified the Six Key Elements for Connecticut PAs. Special thanks to the hard work in Hartford by The Kowalski Group, Dan Mussen and Jason Prevelige for their efforts in this accomplishment,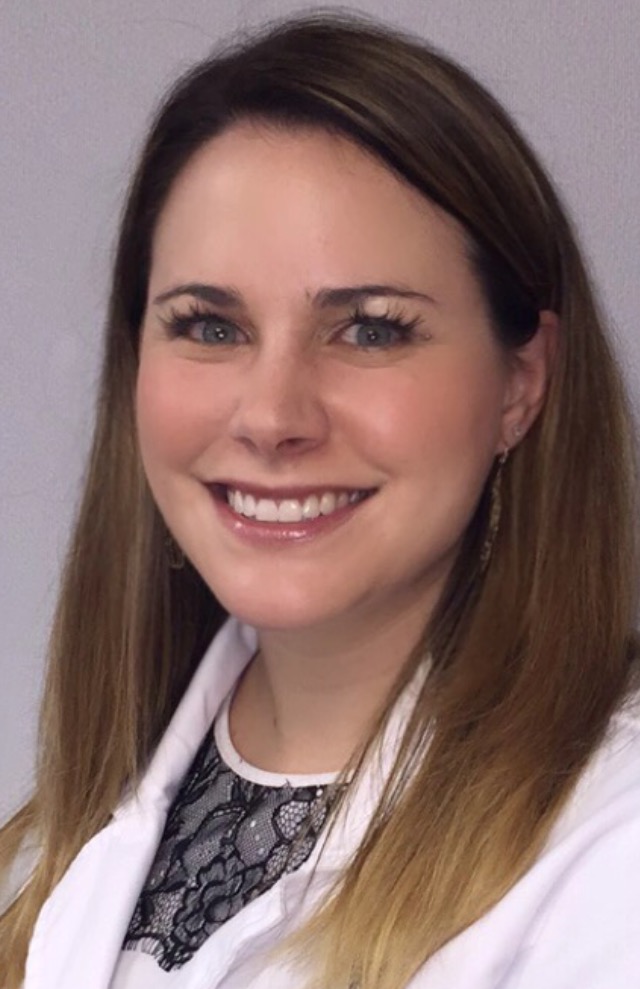 Other ConnAPA board positions held: Director at Large, Vice President, Immediate Past President
Other ConnAPA committee involvement: Conference Planning Chair, Membership Chair
Personal reflection on service to ConnAPA: I have thoroughly enjoyed my time serving as a ConnAPA board member. Recently, I've stepped further away from the day-to-day happenings, after close to a decade on the Board, to focus on spending time with my two young children. Though I have known many of the other ConnAPA board members since undergraduate and/or PA school, it has been a pleasure working alongside dedicated colleagues whom I'm lucky enough to call friends. I feel it's important for people to know that all of the legislative changes, conference planning and all that ConnAPA does, results from a small group of extremely dedicated PAs, working on behalf of all PAs in the state. We are all volunteers with otherwise busy family lives and careers.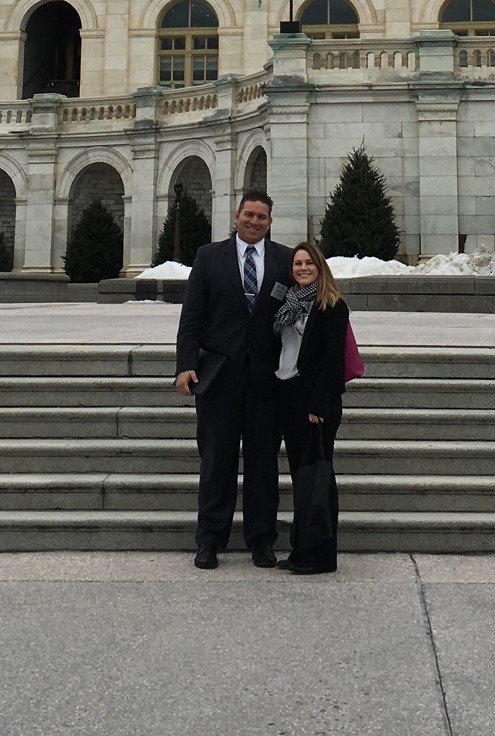 Early Life/Career Before PA: I am originally from Rhode Island and fell in love with science during my freshman year of high school while taking anatomy and physiology. I had a phenomenal teacher who helped to cultivate my love for learning about the human body and all its intricacies. I come from a family of teachers and insurance professionals, and never imagined I would enter a career as a PA. As a high school student, I toured Quinnipiac University and was awed by the school's beautiful landscape. The rest is history.
Motivations for Career as a PA: I was accepted to Quinnipiac as a health science undecided major. During my weekend orientation, an orientation leader learned about my desire to either go to medical school, become a NP or a PA. He encouraged me to reach out to the admissions office and request to change my major to be accepted into the six-year ELMPA program. I did and the rest is history.
Highlights of Career as a PA: Definitely my time served as ConnAPA President and the legislative victory that year.
Highlights of other professional accomplishments:
American Academy of Physician Assistants Fellow Member

Connecticut Delegate in House of Delegates 2015 to 2018

Society of Dermatology Physician Assistants Fellow Member
Faculty, Conneecticut Academy of PAs Charter Oak Conference

Skin Cancer Review, April 2013
Commonly Encountered Dermatoses in Clinical Practice, April 2014
Cutaneous Manifestations of Systemic Disease, April 2015

Faculty, Connecticut Academy of PAs Student Leadership Symposium

Becoming a PA Leader/How To Get Involved, March 2016

Adjunct Professor, Quinnipiac & Sacred Heart University
Clinical Preceptor, Quinnipiac & Sacred Heart University
Other Community/Professional Service: As a PA student, I coordinated Midnight Run during our didactic year, to help feed the New Haven homeless population
Awards: Qunnipiac University Distinguished Alumni Award, August 2018
Publication/Presentations of Note:
Ferenczi, K., Berke, A., Cichon, D., Jurzyk, R., Varicella-zoster virus vaccination-induced granulomatous dermatitis; October 2014. Journal of the American Academy of Dermatology. 71(4), e131-132.
Presented various dermatology topics at the Charter Oak Conference