---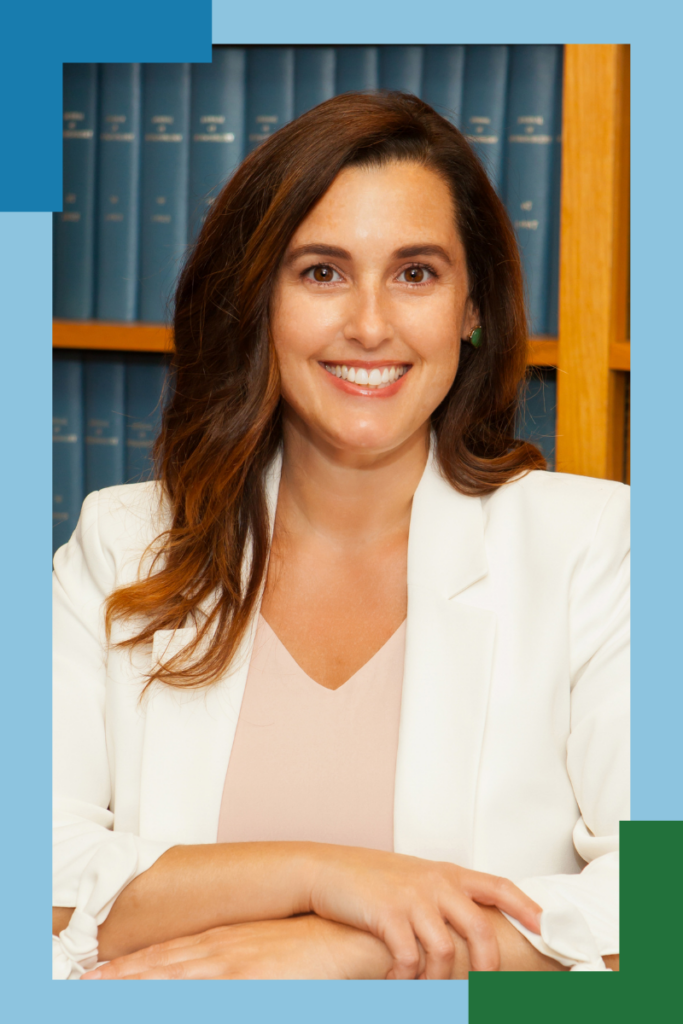 Sarah Adams, MHS, PA-C
President
Sarah graduated from Quinnipiac University in 2007 after completing the Entry Level Master's PA Program. She has worked at Neurosurgery, Orthopaedics & Spine Specialists in the Neurosurgery team for 15 years and is the current PA Lead. She is also the APP Clinical Operations Lead.

Her practice includes cranial and spinal pathologies as well as the management of both inpatients and outpatients. She is highly involved in the Waterbury community covering the OR, ER, critical care, and trauma for both Saint Mary's and Waterbury Hospitals.

In her spare time, Sarah enjoys supporting her profession by lecturing in neurosurgery as adjunct faculty for the graduate PA program at Quinnipiac University. Additionally, she enjoys cooking, yoga, hiking with her dog, and spending time at the beach.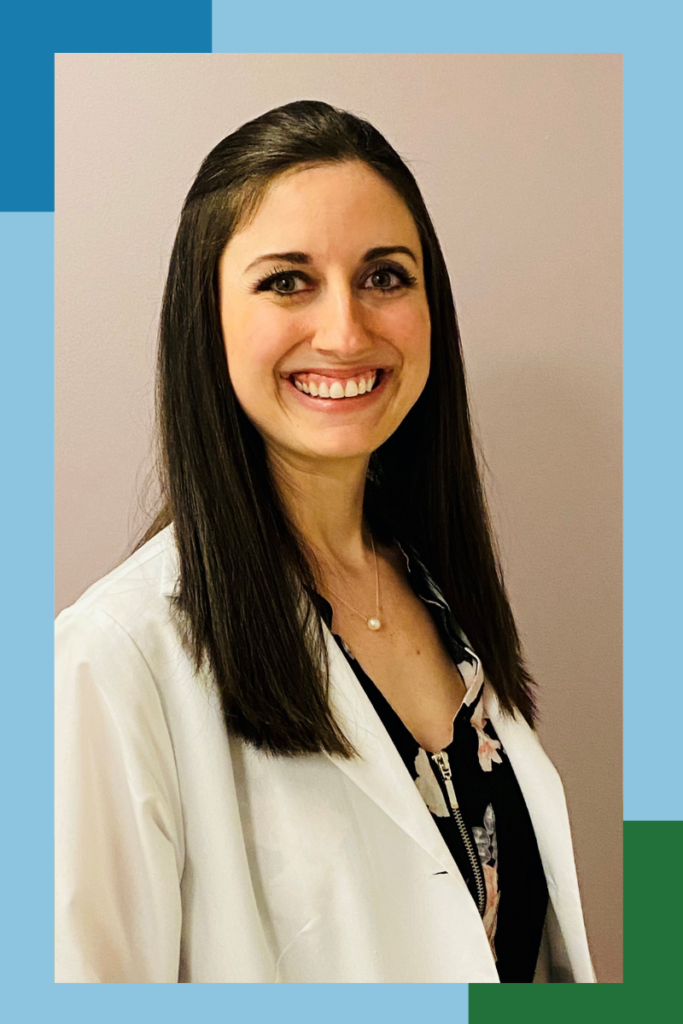 Cayla Daniele, MHS, PA-C
President-Elect
Cayla Daniele has worked passionately in Obstetrics and Gynecology since graduating from Quinnipiac University in 2016. Cayla grew up in Chicopee, Massachusetts and from a young age gravitated towards learning about people and helping the community. She went to Framingham State University in Framingham, MA for an undergraduate degree in biology and pre-professional studies. During her years there, she co-founded and was president of Aspiring Health Professionals for students interested in developing skills and knowledge base for health careers. This is where she began to cultivate an interest in the PA profession. She was also president of Alpha Lambda Delta, the freshman honor's society. She received numerous accolades for leadership projects over the four years of undergraduate studies, including Emerging Leaders Award, Peer Mentor of the Year Award, Make it Meaningful Leadership Award, and University Leadership Academy Award. Upon graduation, she received the Dr. Joseph Previte Pre-Professional Medical Award for dedication to the biology department and plans to pursue a career in healthcare.
During her incomparable PA program experience at Quinnipiac University, Cayla was the secretary of her class and became captivated with her studies of medicine. She participated in numerous volunteer activities and was also an active member of University of Connecticut's Urban Service Track, a program centered on medically providing for the underserved populations. Upon graduation, Cayla received the 2016 Quinnipiac University Physician Assistant Professional Excellence Award for outstanding commitment and dedication to the program and profession. Since graduating, she has proudly served her PA community in several roles on the board of Connecticut Academy of PAs, including Director at Large, Secretary, Communications Committee Chair, Financial & Audit Committee Chair, Treasurer, and President-Elect. She has experienced such an enrichment in her profession by becoming involved in her local state constituent.
Cayla is fervently committed to women's health and serving her patients physical and emotional needs with professionalism, kindness, and attentiveness. She works in the outpatient setting with patients for annual exams, prenatal care, contraceptive device insertions, biopsies, problem visits, and fertility and PCOS consults. She is first assist in surgery including Cesarean sections, robotic hysterectomies, and laparoscopic surgeries. She also worked per diem in the Emergency Department at Griffin Hospital for 2 years and as a COVID-19 vaccinator during the pandemic. While she is fully involved and invested in her profession, Cayla is most at peace and enlivened when she is at home with her family whom she adores. She lives in Trumbull with her husband Nick, children Tia and Leo, and their fluffy goldendoodle Charlie. She devours books in her free time and loves the outdoors. She has traveled to many places including Costa Rica and France, and is excited to continue exploring the beauty of the world. A stimulating conversation over great food and drinks is a refreshment for her soul. Cayla strives to promote wellness and healing for her patients and community, and looks forward to the progression of the PA profession.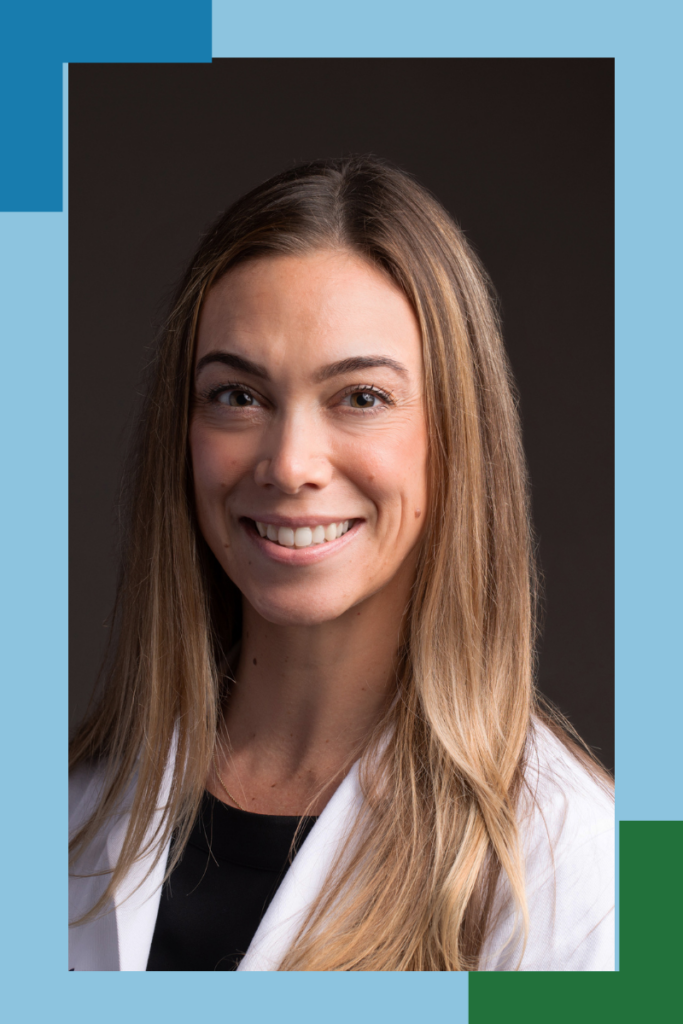 Becky Calabrese, MHS, PA-C, CPAAPA
Secretary
Newsletter Editor
Rebecca Orsulak Calabrese, MHS, PA-C is an experienced Surgical Physician Assistant who has been practicing in multiple surgical subspecialties at Yale New Haven Hospital since her graduation from the Quinnipiac PA Program in 2011. She recently transitioned from her role as Advanced Practice Provider Clinical Manager for Surgical Services, to work with the Care Signature Department at Yale New Haven Health where she leads teams in creating best-practice, evidence-based algorithms for clinical care of surgical patients. She grew up in Rocky Hill, Connecticut and stayed local, attending Quinnipiac University for undergraduate studies in the Entry Level Masters Physician Assistant (ELMPA) program. She has experience in Endocrine Surgery, General Surgery, Trauma, Surgical Oncology, Otolaryngology Surgery, Plastic and Reconstructive Surgery, Minimally Invasive and Bariatric Surgery, Colorectal Surgery, Thoracic Surgery, Orthopaedic and Rehabilitation and Neurosurgery. Along with caring for her patients in the pre and postoperative settings, Becky enjoys mentoring students, residents, and colleagues. She has been recognized by the American Academy of Physician Associates (AAPA) as a clinical preceptor for the AAPA, a designation awarded to PAs who demonstrate dedication to the education of the next generation of PAs. She enjoys teaching and guest lectures at the Yale PA Program. At the hospital, she is also involved with the expansion of APP practice, safety and quality initiatives, and similar efforts surrounding engagement and wellbeing of medical staff.
Becky joined the Connecticut PA Foundation (CTPAF) in 2013 and later went on to serve as President of the CTPAF in 2016. She is passionate about giving back to PA students and mentoring those the way several have mentored her. Her involvement in CTPAF inspired her to join ConnAPA as Director at Large in 2019. She has served on the Conference Planning and Education Committee in the past and is currently on the Constitution and Bylaws Committee. Becky is the Secretary for ConnAPA.
In her free time, Becky enjoys pilates, hiking, skiing, traveling, do-it-yourself projects and being outdoors. She lives on the shoreline with her husband, son, and golden doodle.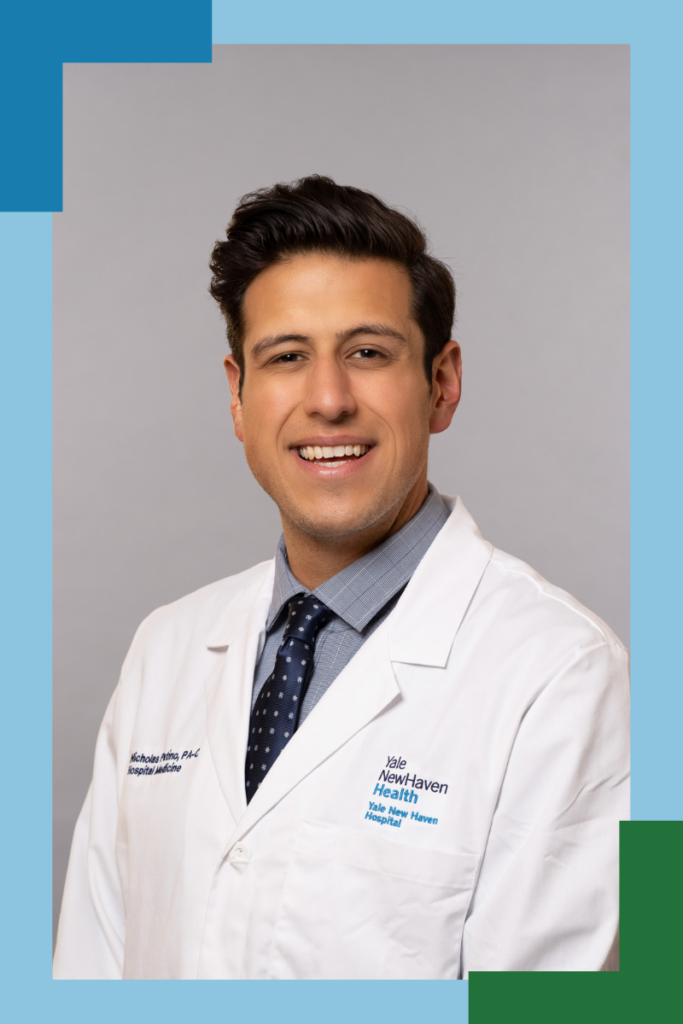 Nicholas Patino, MPAS, PA-C
Treasurer
Chair, Audit and Financial Review Committee
Co-Chair, Student Engagement Committee
Originally from Long Island, New York, Nick attended Sacred Heart University for an undergraduate degree in psychology with minors in biology and theater arts. Prior to PA school he worked as a mental health worker at St. Vincent's Medical Center, Medical Assistant and even worked in student life for Sacred Heart University. He was fortunate enough to be able to return to Sacred Heart University for PA school where he served as president of his class and also worked closely with ConnAPA. Nicholas graduated in December 2020 and currently works as a Hospitalist PA with Yale New Haven Hospital where he is a member of the procedure team. For ConnAPA, he is currently the chair of the Student Engagement Committee and chair of the Communications and Outreach committee. Outside of medicine, he enjoys running, swimming and theater arts.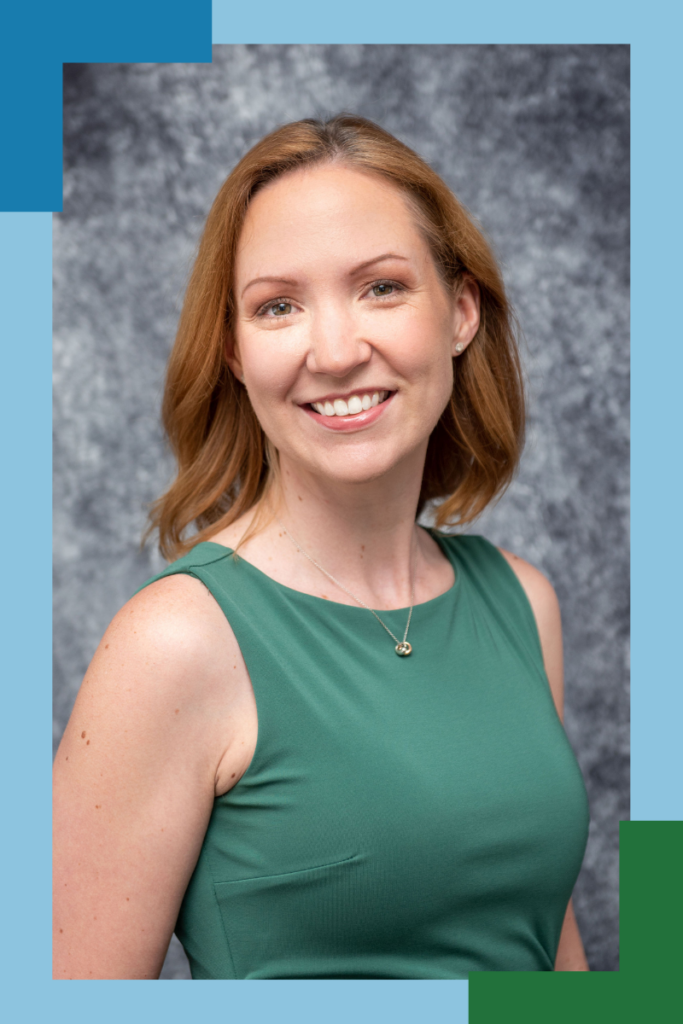 Johanna D'Addario, MHS, PA-C, DFAAPA
Immediate Past President President
Chair, Nominations and Elections Committee
Audit & Financial Review Committee
Legislative Committee
Conference & Education Committee
Golf Committee
Johanna is experienced in internal medicine, gynecologic oncology, and patient safety. Johanna was born and raised in Stevens Point, Wisconsin, and moved to Connecticut in 2002 to pursue the Entry-Level Masters PA Program at Quinnipiac University. After graduating in 2008, she started her career in hospital medicine and later as Patient Safety Manager at Montefiore Medical Center in Bronx, NY until 2011. Returning to Connecticut, she served as a faculty member in the PA Program at Quinnipiac University between 2011 and 2018. Her passion for education continues in her role as a preceptor, thesis advisor, and guest lecturer for PA students and medical students.
Currently working clinically as a PA in primary care and gynecologic oncology, Johanna coordinates the Sexuality, Intimacy and Menopause Program at Yale-New Haven's Smilow Cancer Hospital. In addition, she sees patients in the Discovery to Cure program, focusing on prevention and early detection of gynecologic cancers in patients at high risk. Johanna also enjoys working at Quinnipiac Medical of Branford, caring for patients throughout the lifespan in a primary care setting. Her clinical interests include cancer genetics, health and wellness, disease prevention, and patient-centered care. In 2022, Johanna completed the University of Connecticut's Certificate Program in Clinical Genomics and Genetics.
Johanna is a member of the American Academy of PAs and currently serves as President of the Connecticut Academy of PAs. In 2021, she was named a Distinguished Fellow of the AAPA and in 2015 was inducted into the Pi Alpha Honor Society. She is also a member of the Society of Gynecologic Oncology and the Scientific Network on Female Sexual Health and Cancer, and a Medical Advisory Board member for the National Kidney Foundation serving Connecticut.
In her free time, Johanna enjoys spending time with her family and friends, traveling, and being active outdoors.
---
Directors At Large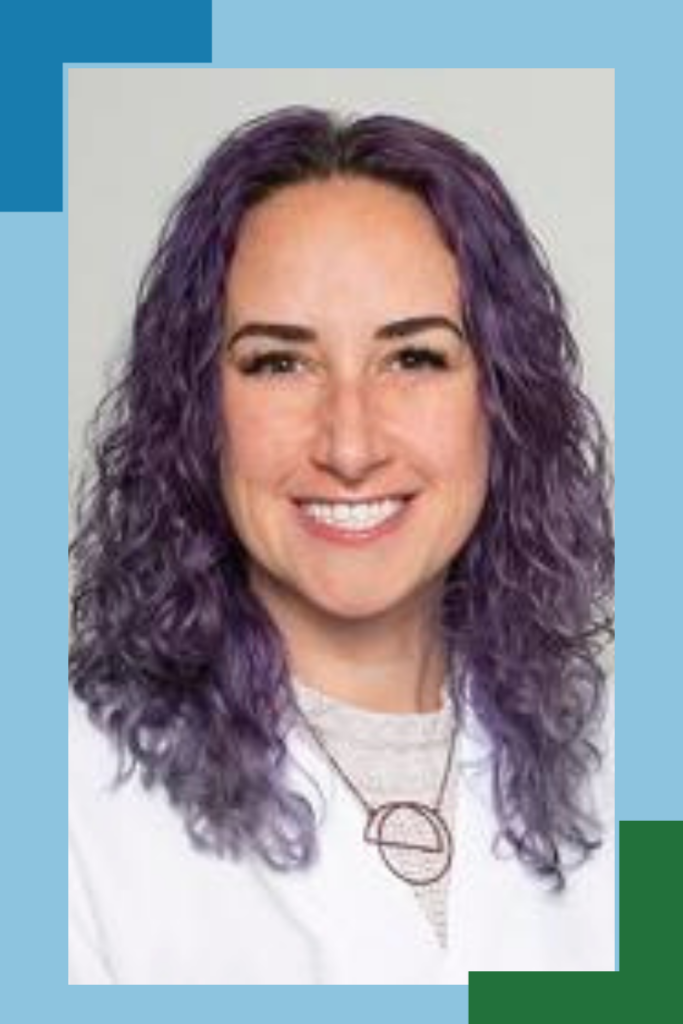 Candice Calhoun, MHS, PA-C
Membership Committee,
Conference & Education Committee
Chapter Representative, Diversity, Equity, Inclusion
Candice Calhoun is originally from Northeast Ohio. She received her Bachelor of Science degree in Biology and Bachelor of Arts degree in Psychology from Northeastern University in Boston, Massachusetts. After two years as a research technician at Massachusetts General Hospital, she went on to receive her Master of Health Science degree from the Physician Assistant Program at Duke University School of Medicine in Durham, North Carolina. She is currently enrolled in the Doctorate of Medical Sciences program at the University of Lynchburg based out of Virginia.
Candice works at Danbury Hospital emergency department as a senior physician assistant. She is a member of the LGBT Physician Assistant Caucus, Gay & Lesbian Medical Association, and the American Academy of Physician Assistants.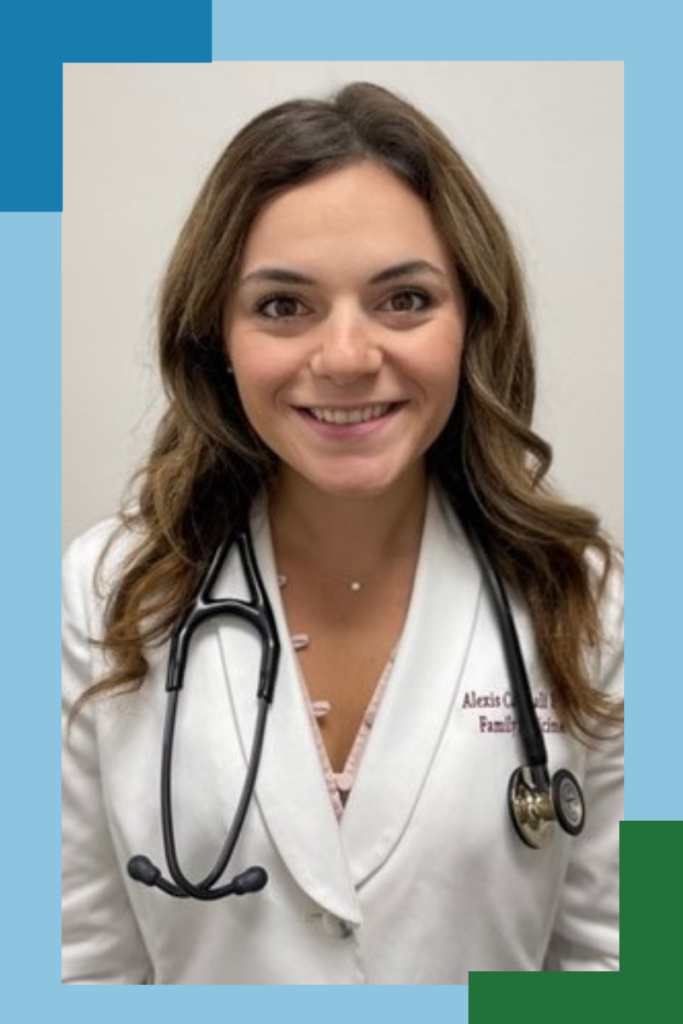 Alexis Cardinali, MPAS, PA-C
Chair, Conference and Education Committee
Legislative Committee
Student Engagement Committee

Alexis was born in New Haven, CT and grew up in Hamden, CT. She attended high school at Sacred Heart Academy (SHA) in Hamden, CT where she had a deep interest in the sciences and decided to pursue a career in medicine. After graduating from Sacred Heart Academy, she attended the College of the Holy Cross in Worcester, MA where she majored in Cellular and Molecular Biology. During her time at Holy Cross, Alexis completed internships in Orthopedics and General Surgery. She worked as a medical scribe for Scribe America, a clinical technician at Yale New Haven Hospital St Raphael's Campus on a medical surgery floor and as a medical assistant at PACT Surgical Specialists while completing her undergraduate education in anticipation of applying to PA school in her home state of CT.
Following her undergraduate education, she attended Sacred Heart University's PA Program and graduated in December 2020. During her time at SHU, she co-authored a master's capstone project titled, "Efficacy of TENS for Postoperative Pain, Pulmonary Function & Opioid Consumption Following Cardiothoracic Procedures: A Systematic Review and Meta Analysis." She graduated with honors, was inducted into the Pi Alpha Honor Society and was awarded the Outstanding Master's Thesis Award upon.
Following graduation, she became involved with ConnAPA through the Education & Conference Planning Committee. She currently practices emergency medicine at St. Mary's Hospital in Waterbury. She formerly practiced family medicine in Larchmont, NY prior to her relocation to Fairfield, CT. In her free time, Alexis enjoys staying active with F45 classes, training for her first marathon, and spending time with her family and labradoodle, Chloe.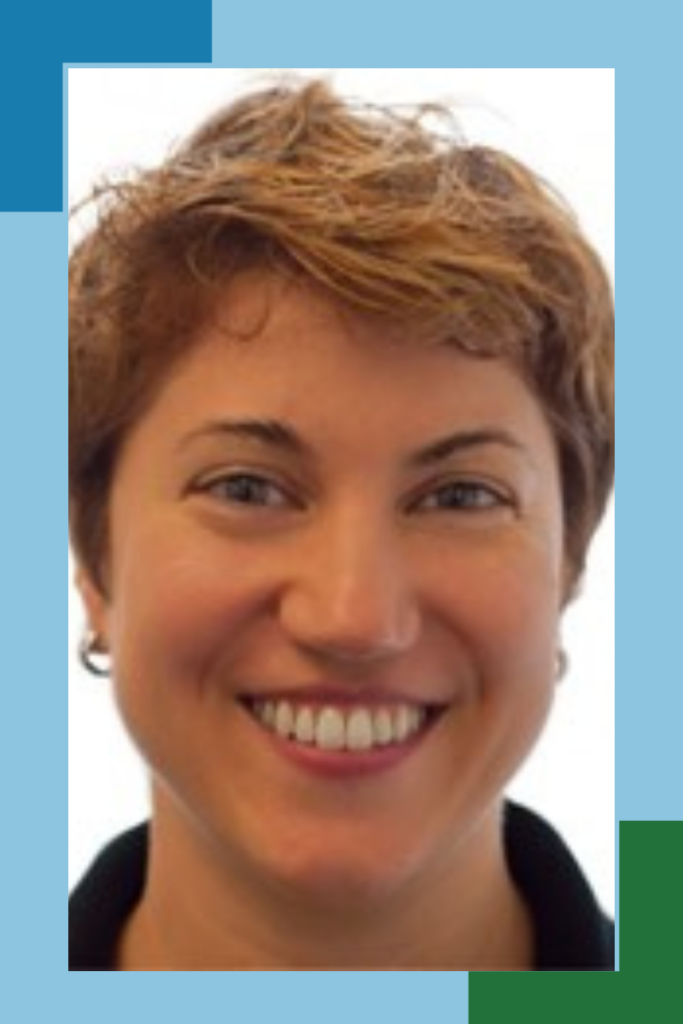 Deb Cooke, MHS, PA-C
Co-Chair, Membership Committee
Legislative Committee

Deb graduated from the Quinnipiac PA program in 2017 and has worked in Orthopedic Surgery and Neurosurgery since graduation. She started her career in Orthopedic Surgery at St. Mary's Hospital in Waterbury, CT. After a year she moved onto Orthopedic and Neurosurgery at Yale New Haven Hospital. In addition to her full-time position, Deb has taken on a hospitalist per diem role with the onset of COVID and the extensive staffing needs.
In her short time as a PA, she has dedicated herself to the profession. She has precepted students for 4 years and has been teaching at Quinnipiac University in the undergraduate Health Sciences department. Additionally, Deb served as a board member of CT PA Foundation since 2018 and was elected President in 2019 and continues to serve in that position. She was a guest speaker for the ConnAPA Pre-PA symposium and recently presented at the Charter Oak Conference. Deb has also presented for the surgical APPs at Yale New Haven Hospital.
Prior to her career change she earned her bachelor's degree in Exercise Science at Gettysburg College and her Master's degree in Exercise Physiology at the University of Missouri. She had a 15 year career in exercise programming and as a medical exercise specialist in New York City and developed several educational curricula for novice and senior personal trainers.
Throughout her exercise science and physician assistant careers, Deb has always had involvement with teaching. She has taught undergraduate and graduate courses for Quinnipiac University, guest lectured for Yale PA program, Pre-PA events, and was a presenter for continuing education for the top 4 certifying bodies in the fitness industry. To say Deb loves to do AND to teach how to do to the next generation is an understatement.
Though working full-time and teaching each semester, Deb finds time to spend with her wife and 2 cats. She loves to try out new recipes from Instagram and relax with friends. She values a good soul, kind heart and great conversation.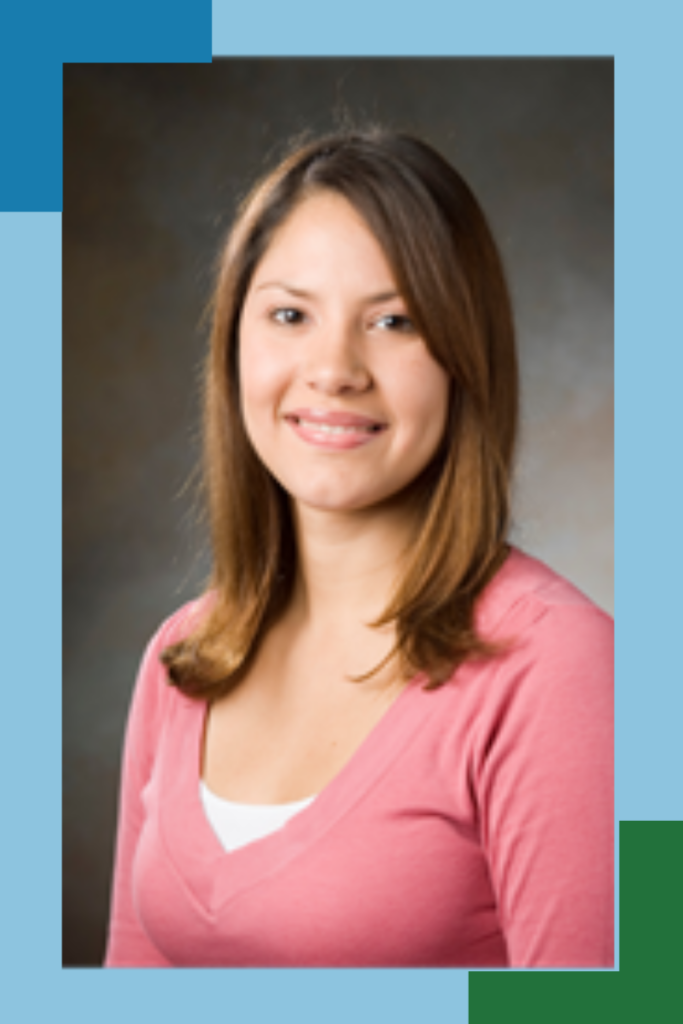 Sheyla Marranca, MSPAS, PA-C
Co-Chair, Conference and Education Committee
Communications & Outreach Committee
Nominations & Elections Committee
Sheyla Marranca was born in Mayaguez, Puerto Rico, and moved to Connecticut at the age of 5. She attended Quinnipiac University in Hamden, Connecticut and majored in biology. Then attended King's College in Wilkes Barre, Pennsylvania for her Masters in Physician Assistant Studies.
In 2007 Sheyla began working for the Hospitalist Service at Yale New Haven Hospital (YNHH). Hospitalists collaborate seamlessly with adult patients, their families, primary care providers, specialists and support staff to ensure that every patient receives comprehensive, excellent and efficient care. She has been the coordinator for the Hospitalist Service teaching conferences since 2015, organizing noon conferences twice per week for CME credit. She has also been an active member of the procedure team since 2016. The procedure team is an APP run team who performs procedures including ultra sound guided venous access, lumbar punctures, paracentesis, and placement of nasogastric or nasojejunal tubes for patients throughout the hospital and for all services. In addition, Sheyla holds an administrative position as the clinical MD/APP partner for a medical floor. In 2018, a career ladder was created for APPs on the service, and she was advanced to Senior Physician Assistant, Level II at that time.
In 2016, Sheyla was honored with a Special Achievement Award for Employee Excellence after nomination by a department manager for performing at an exceptionally high level. Recently, she transitioned to a dual position to continue her work on the Hospitalist Service, but also became a member of the Care Signature team. Care Signature is the YNHHS standard of best practices delivered to every patient for every condition wherever care is provided by creating a Care Signature pathway for a clinical condition. Each pathway is developed by and for the System through a robust process synthesizing evidence review, YNHHS consensus, and clinical decision support. A Clinical Consensus Group (CCG) of clinical experts is convened to develop each pathway, representing all relevant practice sites, provider types, specialties, and support services. Pathways are designed to incorporate YNHHS expertise, clinical resources, and processes and to identify and resolve pain points, inconsistencies, and barriers to equitable care specific to our System.
Sheyla has been published in JAMA and JAAPA as a result of her various roles at YNNH.
Sheyla considers herself fortunate to be raised in Connecticut, but has enjoyed traveling to Puerto Rico for the summers or at any other opportunity. She is very close to her grandfather, who now lives in Connecticut and enjoys spending time with Sheyla's family, and he turns 96 this summer! Sheyla and her husband Joe met while in PA school in Pennsylvania. They were married in Puerto Rico in 2010, in one of the oldest churches in the western hemisphere, Iglesia San Germán de Auxerre (built in the year 1688). They are proud parents to Isabel and Eli, who keep them busy with school activities and sports. In her free time she loves cooking, baking, arts and crafts, volunteering at the school, traveling and planning (vacations, parties, anything really!).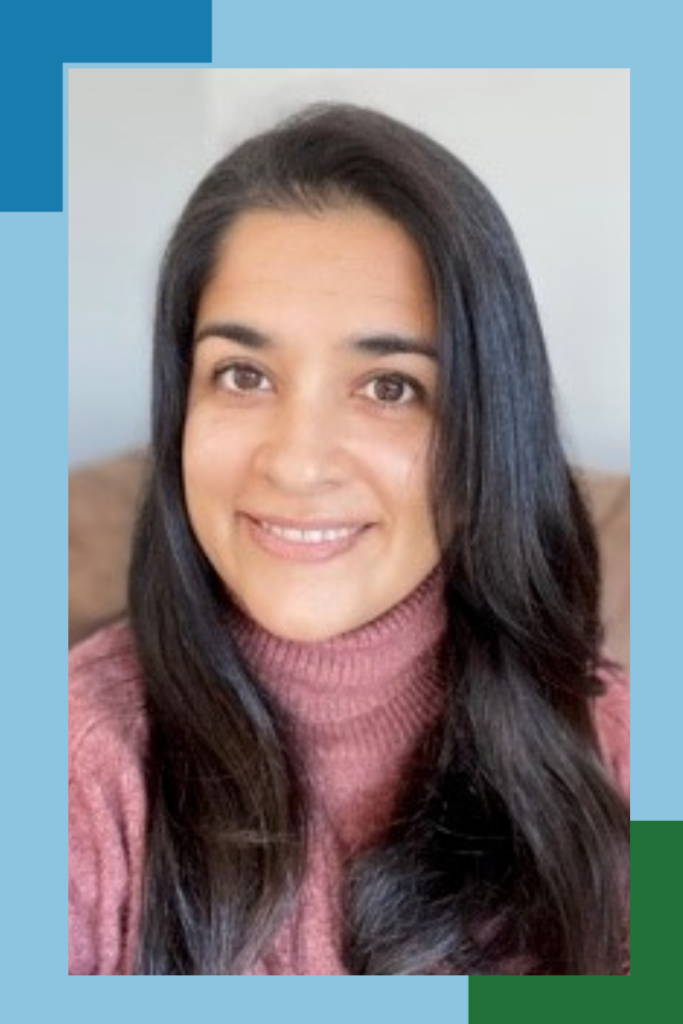 Shilpa Mistry, PA-C
Chair, Membership Committee
Conference and Education Committee
Communications & Outreach Committee
Student Engagement Committee
Nominations & Elections Committee
Shilpa Mistry MHS, PA-C is a 1st generation South Asian (Indian) American who grew up in Glastonbury, CT. With her CT roots she stayed local graduating from UConn with undergraduate degrees in Physiology/ Neurobiology and Allied Health – Cytotechnology. She became a Physician Assistant in 2005 after graduating from Quinnipiac University's PA program. She has been working in Hospital Medicine since 2006, starting at Hartford Hospital, and currently at Yale New Haven Hospital where she currently practices as a Senior Physician Assistant. At Yale she has been deeply involved in variety of hospital wide committees including the Medical Staff Engagement Committee, and APP Recognition Committee, both of which helped to elevate APPs within the hospital system and recognize them for their accomplishments both within and outside of the hospital system. As a PA she enjoys mentoring newer APPs to Hospital Medicine as well as precepting for the Quinnipiac ELMPA program,Yale ICLE, and Yale PA Program. She has been an active member of ConnAPA since PA School and during the past few years participated in the Membership Committee and this year involved in the Charter Oak Conference. Outside of PA Practice she enjoys spending time with family and friends, reading and being outdoors -hiking, kayaking, and biking. She also is the Co-Captain of Team Surge Cyclers with Sheyla Marranca PA-C, representing the Yale New Haven Hospitalist Service and fundraises to ride in the annual Closer To Free Ride for Smilow Cancer Hospital at Yale with donations going to ongoing cancer research and care at Yale New Haven Hospital.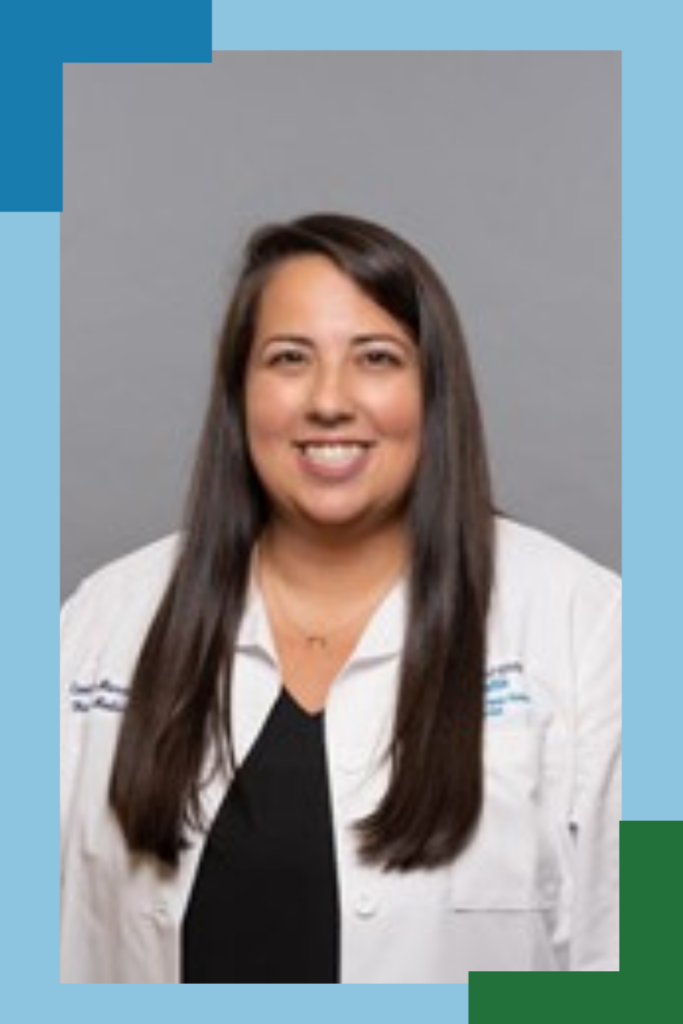 Courtney Murray, MPAS, PA-C
Chair, Communications and Outreach Committee
Conference & Education Committee
Constitution & Bylaws Committee
Golf Committee

Courtney Murray was born and raised in Milford, CT. Chasing the warmer weather, she earned a Bachelor of Science in Biology from the University of South Carolina before returning to her home state of CT and volunteering as an EMT in anticipation for PA school. She earned a Master in Physician Assistant Studies from Sacred Heart University where she served as Class Secretary and helped develop the Class Treasury. She graduated with honors and was inducted into the Pi Alpha Honor Society upon graduation. Courtney has been practicing with the Hospitalist Service at Yale New Haven Health since April 2021 and is in the process of joining the Hospital Procedure Team. She first became a member of ConnAPA during PA school, joined the Board of Directors as a Director at Large in 2022, and has been involved in multiple committees including Conference Planning and Education; Audit and Financial Review; Communications and Outreach; and Constitution, Bylaws, & Policy. She enjoys spending time with family and friends, exploring local wineries & breweries, and traveling anywhere that she can find palm trees and a good book.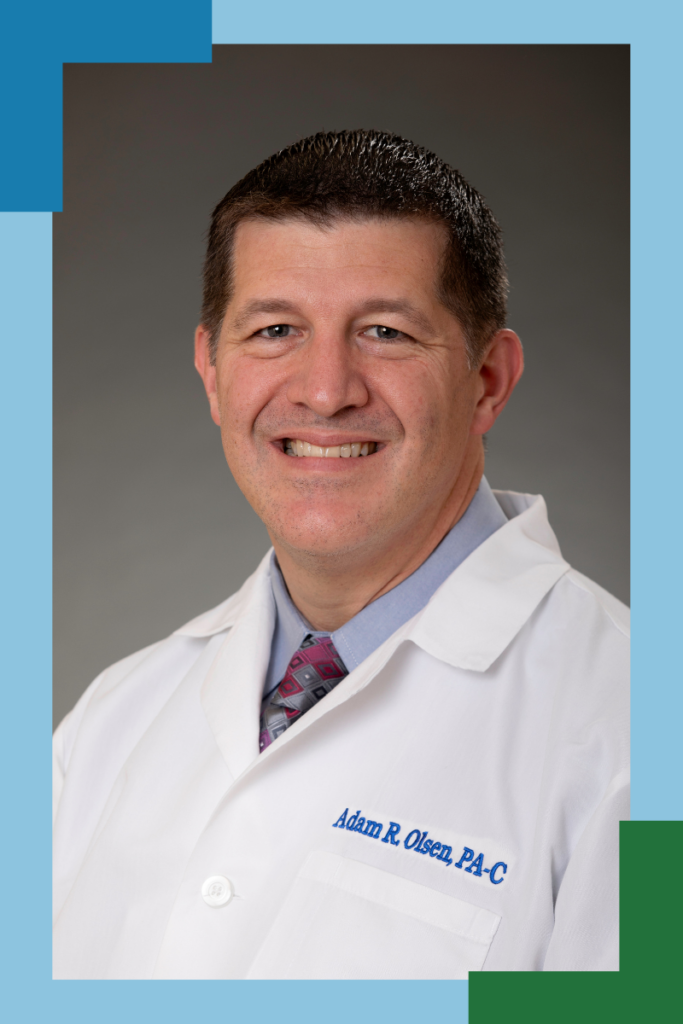 Adam Olsen, MS, PA-C, CCDS
Chair, Title Change Committee
Co-Chair, Legislative Committee
Conference & Education Committee
Constitution & By Laws Committee
Adam graduated from Touro College School of Health Sciences PA Program in 2002. He later went on to complete his Master of Science degree from Touro College in 2016 and is currently completing his Doctorate of Medical Science degree at A.T. Still University with a concentration in leadership and healthcare administration. Adam has been a clinically practicing PA in Cardiology and Hospital Medicine since 2002 and currently works on the Rapid Response Team at Bridgeport Hospital/Yale New Haven Health.
Adam's previous leadership experience includes the positions of department chair and program director for the Sacred Heart University PA Program from 2019 to 2021, Assistant Program Director from 2018-2019, and Director of Didactic Education from 2017-2020. Additionally, he was part of the original team that developed the Sacred Heart University PA program in 2016. He enjoys teaching and has remained as an adjunct faculty member and preceptor for Sacred Heart University. Adam has been an active member of ConnAPA since 2004 and has been a presenter at the annual Charter Oak Conference since 2011. He was a recipient of the 2022 ConnAPA leadership award.
Adam grew up on Long Island. He loves the beach and is an avid boater. He currently lives in Ridgefield, CT with his wife and two daughters. He enjoys spending time with family and traveling to different countries around the world, skiing, and staying active.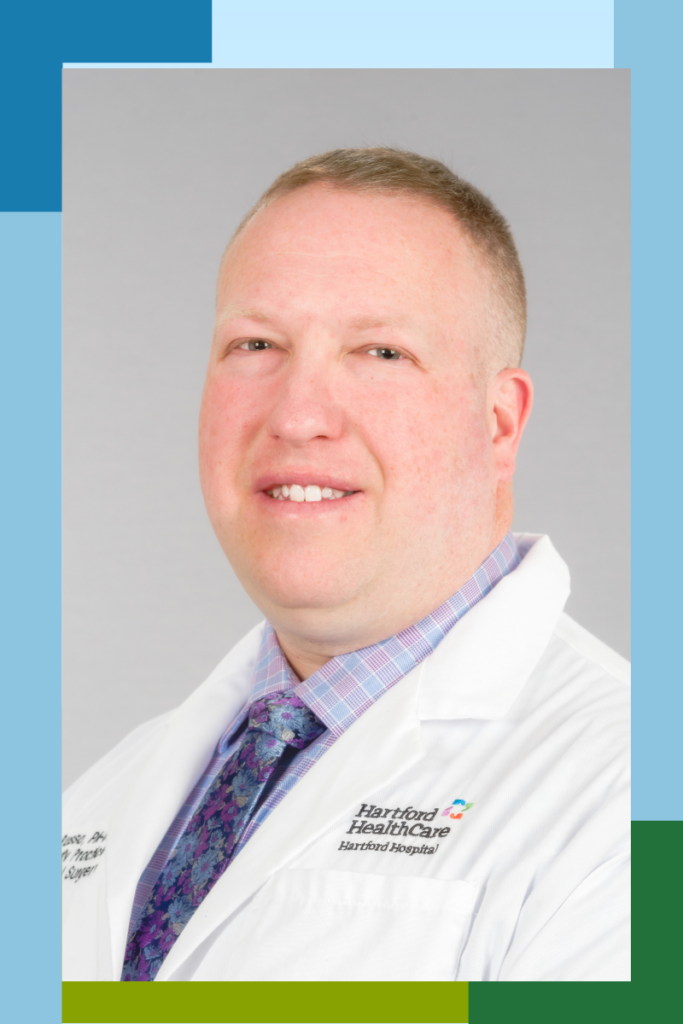 Mike Russo, PA-C
Membership Committee
Legislative Committee
Mike graduated from Springfield College in 2007 with Master's Degree in Physician Assistant Studies. He began his career working in Trauma Surgery at Hartford Hospital. Mike is currently the Director of Surgical Advanced Practice at Hartford, a role he has held since December of 2021. In addition to Trauma surgery, Mike has also spent time practicing in Interventional Radiology. Mike's current professional interests are centered around clinical data analytics and reporting. Outside of work, Mike volunteers at Mount Southington as a Ski Patroller and enjoys golfing in the warm weather.
---
Executive Staff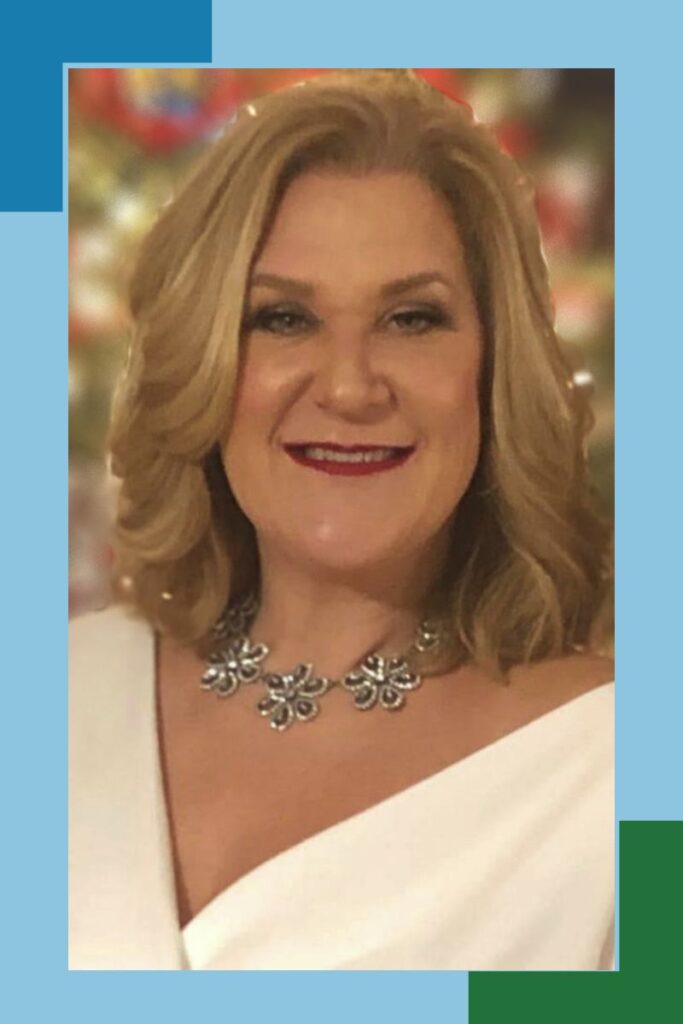 Kirsten Longley
Executive Director

Kirsten Longley has been employed by S&S Management Services since 2005, serving in several capacities for many clients. Her skills have included administrative duties to planning and execution of major conferences, meetings, social events and activities. She has worked specifically with the Connecticut Academy of PAs since 2007, and was named the Assistant Executive Director in 2016 in acknowledgement of the vital role she has played within the organization.
Born and raised in the northern Hartford area, she graduated from Northwest Catholic High School in West Hartford, CT. Upon graduation, Kirsten settled into a career in meeting and event planning starting at a major retail conglomerate. She then transitioned to a small New England boarding school, working in Alumni Relations and Development.
Kirsten has been recognized by the ConnAPA Board of Directors in 2015 and 2021, receiving the Service Award for her dedication and service to the organization and PA Profession.
In her spare time, Kirsten enjoys spending time with family and friends, cooking, entertaining, staying active and diving into anything that challenges her.