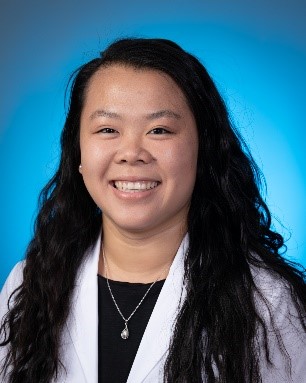 Candidate for Director at Large

My name is Victoria Ho (she/her/hers), and I am a recent graduate of Sacred Heart University PA Program in December of 2021. I am currently practicing in the Fairfield/Bridgeport area as an urgent care PA. Even though I may be new to the PA field clinically, I have taken every opportunity during my short PA career to help advance the profession and to be part of a leadership team. In 2020, I received the LBGT PA Caucus Student Leader Fellowship (SLF), which included attending monthly board meetings, participating in caucus committees, and creating a fellowship project, a Pre-PA LGBT Support Group to help applicants in this community with the PA application process and networking. After my SLF, I was nominated for a board position as Director-at-large for 2021-2022, which I am chair of the communications committee, co-chair/presenter for the National LGBT Health Awareness Week virtual CME series (which ConnAPA cosponsored), assisted with the education, SLF, and conference planning committee. For 2022-2023, I am currently being slated for the secretary board position of the LBGT PA Caucus. Outside of the LBGT PA Caucus, I am on the board for AAPA Constituent Relations Work Group (2021-2023), AAPA Awards Committee (2022), and Student Director for PAs for Tomorrow (2021-2022). With these opportunities and my commitment to PA advocacy, I was awarded the 2021 AAPA PA Student of the Year. Other involvements to be noted includes being a CT Student Representative at the 2021 AAPA Leadership and Advocacy Summit, Sacred Heart University Medical Reserve Corp Team Leader, and being a part of the CT Response Team.
As a CT born native who attended undergrad at the University of Connecticut and then PA school at Sacred Heart University, it is an easy decision for me to accept the nomination to be elected as part of the ConnAPA board as Director-at-large. Since now that I have settled in CT and now practicing as a PA in CT, there is not a better time for me to get involved with ConnAPA. Being a part of ConnAPA means that I can learn more about the advancements and barriers to legislation and advocacy work towards the PA profession specifically for CT. In addition, joining the board means being involved in a network of other CT PAs who are looking to make a change both at a national and local level for not only me, but my colleagues and ultimately the patient population we serve.
As a board member, I would like to focus my efforts on what is best for ConnAPA with a specific interest in increasing the amount of educational CME events and communications with members. I would like to see ConnAPA host monthly or bi-monthly virtual CME events so that members can have the opportunity to be continuously involved with ConnAPA. In conjunction with not only offering CMEs, ConnAPA could cosponsor or partner with local employers/hospitals so that PAs who may not be involved with ConnAPA can become aware of their own state organizations and become members. The dissemination of events and information about ConnAPA can be done through monthly newsletters, social media, or emails. By having a constant presence whether through events, sponsoring, or through social media communications, it can assist in building and retaining members, which is crucial for any organizations especially those looking to continue and further the organization with new and innovated ideas.
As a recent graduate and new to the profession, there has been common themes and challenges that not only have I encountered at my job, but from conversations of other PAs in CT. Some of the common challenges includes representation and motivation to be involved with furthering the profession. The PA profession has integrated into most of the medical field, but there is still a lack of representation when it comes to positions of decision making for the health care policy and reform. Many of the board of directors for large hospitals or organizations are still mainly composed of higher management, medical doctors, and even nurses. It has only been recently that PAs are starting to fulfill these critical roles. As more PAs begin to take on these responsibilities outside of clinicals, they are paving the roads for not only future PAs but the profession to permanently have a voice in healthcare management. To continue the profession moving in a positive direction, involvement is key. Like many other state organizations including CT, finding the involvement from currently practicing PAs to participate and the drive to make a change is a challenge. As a new graduate, it is easy to be swept up in solely focusing on your job: clock in, see patients, document, clock out, and receive a paycheck. For many PAs this is their only idea of being a PA, and do not realize the important of being involved with advocacy as it can affect their future careers and how they can practice. While the drive for advocacy would be difficult for ConnAPA to stimulate within PAs, the awareness and education on why advocacy and involvement is important, is something ConnAPA can bring to the forefront of practicing CT PAs.