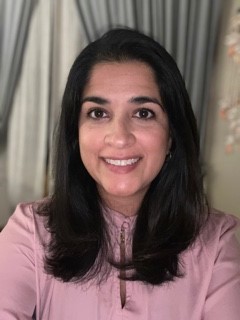 Candidate for Director at Large

My name is Shilpa Mistry and I'm looking for your vote in becoming a part of the ConnAPA Board of Directors. I have been a ConnAPA member since attending PA school and graduating with a Masters in Health Sciences from Quinnipiac University's PA Program in 2005. As a lifelong CT resident, I started my career as a Hospitalist PA at Hartford Hospital, and moved on to Yale New Haven Hospital's Hospitalist Service in 2010. Besides being a clinician and preceptor to the Yale PA Program, Yale University Inter-Longitudinal Clinical Experience program, and QU ELMPA programs, I also serve on a variety of committees for both for the hospital system and our hospitalist service. As a part of a Medical floor based Triad System, I help with guiding Provider and RN relationships, and assist with issues on the floor. I was also a member of the Medical Staff Engagement Committee for Yale New Haven Hospital, where I was given the opportunity to help organize the Annual Yale New Haven Hospital APP Recognition Dinners starting in 2016 with a team of APPs. In addition to all of this, I also currently participate in systemwide Quality Improvement initiatives including Falls/Delirium management, and serve as the System APP Representative for Wellness along with 2 other APP Colleagues from the Surgical Services.
I was inspired to become a part ConnAPA's Board of Directors since attending the Board of Director's Meetings over the past few years and have discovered how much hard work this team does behind the scenes to help advance our careers as Physician Assistants. I want to give back and become more involved in this group which has advocated for my career
over the years that I have been practicing. I have been privy to assisting with one of the Membership Drives a few years ago, which was a fantastic experience which included a lot of teamwork with colleagues that I have met through ConnAPA, previous Professors from QU, and former PA students as well! I would like to bring my leadership experience and apply this to ConnAPA. I would like to see that we continue to recognize the talented APPs we have in this state and advocate for our roles and responsibilities, along with engaging newer PAs to become involved in ConnAPA.
One of the biggest challenges facing Physician Assistants not only in CT but also nationwide currently is burnout related to the high work volume and increased burden / stressors in our job places, which has definitely worsened since the pandemic. We as providers need to support one another and work together to provide strategies to lessen this burden, and encourage a healthy work/life balance. I feel that in CT we have a pretty close community of APPs, and we need to address these issues especially for future PAs.