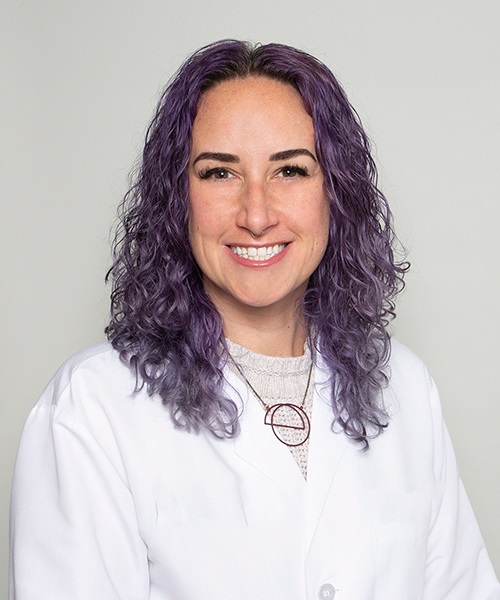 Candidate for Director at Large

Biography
Candice Calhoun MHS, PA-C is originally from Northeast Ohio. She received her Bachelor of Science degree in Biology and Bachelor of Arts degree in Psychology from Northeastern University in Boston, Massachusetts. After two years as a research technician at the Center for Engineering in Medicine at Massachusetts General Hospital, she went on to receive her Master of Health Science degree from the Physician Assistant Program at Duke University School of Medicine in Durham, North Carolina. She is currently enrolled in the Doctorate of Medical Sciences program at the University of Lynchburg based out of Virginia.
Candice has over ten years of experience as a PA. Most of her career has been at Danbury Hospital in Emergency Medicine which has included an appointment as a clinical assistant professor for the University of Vermont. During her first five years at Danbury Hospital, she also worked per diem with inpatient pediatrics as well as an appointment as a clinical instructor of pediatrics with Ross University School of Medicine. She went on to practice for two years in interventional radiology at Saint Francis Hospital in Hartford followed by one year in the medical intensive care unit at Yale New Haven Hospital in New Haven before returning to Danbury Hospital emergency department in 2020 as a senior physician assistant. In 2021 she became an inaugural scholar of the Patricia A. Tietjen, MD Teaching Academy with a project focus on LGBTQIA+ health education. To that end, she is an education lead for the network LGBTQIA+ Taskforce. She is the April 2023 Medical Staff Honoree at Danbury Hospital. She was elected and is currently serving as the PA at large on the Associate Medical Staff board of Danbury Hospital. She is a member of the LGBT Physician Assistant Caucus, Gay & Lesbian Medical Association, American Academy of Physician Assistants, and Connecticut Academy of Physician Assistants.
Candice is also a mother to two elementary-aged children, owns two dogs, and enjoys long-distance running and weight-lifting. She currently lives in Middletown, Connecticut.
Platform Statement
I believe in our role as PAs in providing cost-effective and high-quality healthcare that is patient-centered and accessible. As a PA in this state for the past decade I have seen that we are the backbone of our hospitals, clinics, and practices. This has been even more apparent during the pandemic. I support collaborative relationships with our physician colleagues, removing barriers to patients receiving care, and efforts to continue to stay competitive in the job market with APRNs' ability to practice independently. Diversity and health equity are at the forefront of my professional passions and educational projects. I will advocate on a state level as a director-at-large as I have as the PA-at-large for our associate medical staff hospital board.