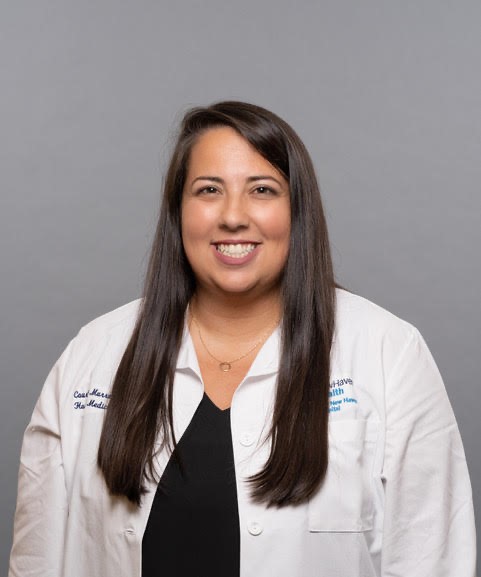 Candidate for Director at Large

My name is Courtney Murray. I earned my Bachelor of Science in Biology from the University of South Carolina and my Masters in Physician Assistant Studies from Sacred Heart University. I am currently practicing as a PA with the Hospitalist Service at Yale New Haven Health. While attending Sacred Heart University, I had the honor of serving as a Class Officer to help expand the Student Society. I served as the Class Secretary and assisted as Class Treasurer. Upon graduation I was inducted into the Pi Alpha Honor Society. I have been a member of ConnAPA since starting PA school and was honored to be a student poster presenter at the Virtual Charter Oak Conference in 2020. I am currently a member of the ConnAPA Conference and Education Committee, had the pleasure of assisting with the 2022 Charter Oak Conference, and have recently joined the Communications and Outreach Committee.
I am honored to be considered for the role of ConnAPA Director at Large. I have never been the type to sit on the sidelines, and as an early-career PA, I am dedicated to advocating for and helping grow our profession over the next few decades. With the rapid changes that we continue to see in medicine, we must strive to make sure that PAs are always at the forefront of innovation. We pride ourselves on being trained across specialities and settings, and a strong state presence through ConnAPA allows PAs to promote the PA profession, promote ourselves and one another, and build upon our opportunities to improve patient care.
I am always inspired whenever I get the opportunity to interact with PAs across specialties and across different walks of life and career. Through ConnAPA, I have had the honor of meeting a myriad of influential PAs, those both early and established in their careers. It is my goal within ConnAPA to encourage all PAs to take a proactive role in their futures by getting involved and connecting with others. The experienced PAs in Connecticut have blazed a remarkable trail for our profession, but there are always new strides to be taken. I am genuinely interested in continuing and expanding on the impeccable work that has already been done. To ensure successful years ahead, we have to make sure that we have a seat at the table to advocate at the individual, state, and national level. I look forward to continue working within ConnAPA to better such an invaluable component of the healthcare force.