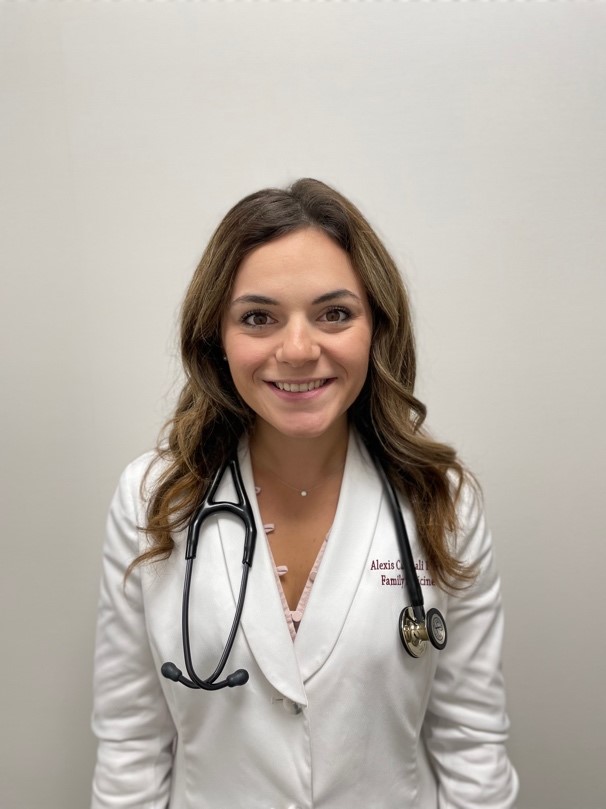 Candidate for Director at Large

My name is Alexis Cardinali and I am a PA currently practicing in Family Medicine in Larchmont, New York and in Emergency Medicine in Waterbury, CT. I am a recent graduate of Sacred Heart University, completing my education there in December 2020. Prior to PA school, I attended the College of the Holy Cross in Worcester, MA. From the start of my education to today, I have been an active member of ConnAPA, NYSSPA and AAPA. This year, I was happy to assist in planning our Charter Oak Conference. I also serve as a clinical preceptor in family medicine and plan to take a more active role in precepting in the emergency department in the coming months. Most recently, I was fortunate enough to serve as an adjunct professor at SHU, assisting with the PANCE review course prior to graduation in December 2021. Each of these experiences has allowed me to take on an active role in furthering the PA profession through educating our future colleagues and leaders.
I am interested in joining the ConnAPA board because I have seen how successful the PA profession has been in my home state of Connecticut. I want to be a part of furthering that. Connecticut is one of the states which has met each of the Six Key Elements of Modern PA Practice. Most states have not accomplished this and for that reason I believe CT will be a leader in continuing to advance our profession. I was born and raised in this state and have no plans to leave it, and therefore I have a vested interest in ensuring PAs in Connecticut continue to be as successful as possible, while also serving as a model to our surrounding states.
For example, New York State recently granted full practice authority to nurse practitioners. Connecticut has a similar law under which NPs have full practice authority after three years of licensure and collaboration with a physician. While we have already been successful in changing the language surrounding our relationships with physicians from supervisory to collaborative, PAs do continue to require collaborative relationships with physicians to maintain our status. Furthermore, despite the great accomplishment of making this change in legislation, in addition to adding PAs to multiple statutes in which we were not specifically named before, some of our neighboring physician, nursing, and radiology technician groups were hesitant to see us make this change. I believe that by continuing to promote our profession and widening our fellow healthcare workers' understanding of our training and education, the PA profession will continue to reach our goal of nationwide optimal team practice. Starting at the local level to nurture our relationships with our colleagues will be imperative in allowing Connecticut to help lead this initiative.
As a board member, I hope to be involved in the above initiatives. I also hope to be very involved with conference planning and education. I truly enjoyed my time helping with this year's conference and would like to take a more active role in the future, whether I am elected as a director at large or serving on a committee. Precepting has become very important to me as well. I would really enjoy being able to get more PA students and pre-PA students involved in our state organization, something our current board members are already doing a wonderful job with. COVID made it very difficult for students to find clinical rotations, and this complaint is one I have heard consistently from the students I have precepted. Through ConnAPA, I think it would be a great idea to create a network of PAs who are interested in precepting students and connecting them with students in need. Many of us may be interested in precepting, but not fully aware of how to become involved. ConnAPA could potentially serve as a liaison between these two groups.
I am hopeful that you will allow me to serve our profession in our state as a member of the board as a director at large! Thank you for your time.