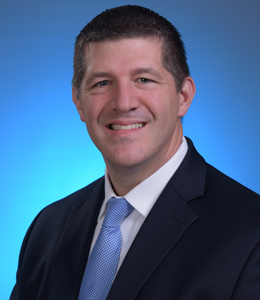 Candidate for Director at Large
Incumbent Candidate

I have been a clinically practicing PA for 19 years in Cardiology and Hospital Medicine. I currently work at Bridgeport Hospital/Yale New Haven Health and am part of the Rapid Response Team. My previous leadership experience includes the positions of department chair and program director for the Sacred Heart University PA Program from 2019 to 2021, Assistant Program Director from 2018-2019, and Director of Didactic Education from 2017-2020. Additionally, I was part of the original team that developed the Sacred Heart University PA program in 2016. Prior to this, I was an adjunct faculty member for the University of Bridgeport PA program. I was also the lead PA for PriMed Cardiology from 2005-2016, and was the main preceptor for PA and medical students. I have been an active member of ConnAPA since 2004 and have been a presenter at the annual Charter Oak Conference since 2011. I have held the position of Director at Large for ConnAPA for the past 3 years. Over the past year, I became the co-chair of the legislative committee for ConnAPA, and have been learning from more experienced PAs about various bills that have been put forth in the state legislation that don't include language for PAs and how to testify and oppose such bills, so that PAs are included.
As an executive board member, I have experienced first-hand the time and dedication that is needed to be part of such an amazing organization. I recognize the incredible work this organization accomplishes on behalf of all practicing PAs in CT. My goals are to promote PAs in leadership and to mentor PAs to advocate for our profession and to be proud of what we have been able to accomplish. There will always be challenges faced by the PA profession. The biggest challenges for our profession both at the national and state level include our promotion of optimal team practice and the title change. There is great opposition towards us at the state level due to the fear of independent practice. However, I believe that we need to help our opponents recognize that we work in collaboration with our physician colleagues and are part of the medical team. Our quest is not about independent practice but more about the reality of how we currently practice, as part of a medical team and not under supervision of a single physician. I want to continue to work with the legislative committee to advance our profession and ensure that we are included in bills that already include our nurse practitioner colleagues. I want to continue to promote our organization and increase membership through education and social media.
I have been a long-term advocate for PAs through my involvement in PA education. I am honored to serve the PAs of CT and would love to continue to work with this incredible organization.